TechGreatest
iOS 6.1.4 Untethered Jailbreak Gets Demoed On Video
We have been hearing that an iOS 6.1.3/6.1.4 Untethered Jailbreak is currently under development by Winocm, but up to this point it has been widely unknown whether or not the Jailbreak will make a public appearance. In fact at first it seemed more like a personal project from Winocm, with the developer saying himself that it may never see the light of day.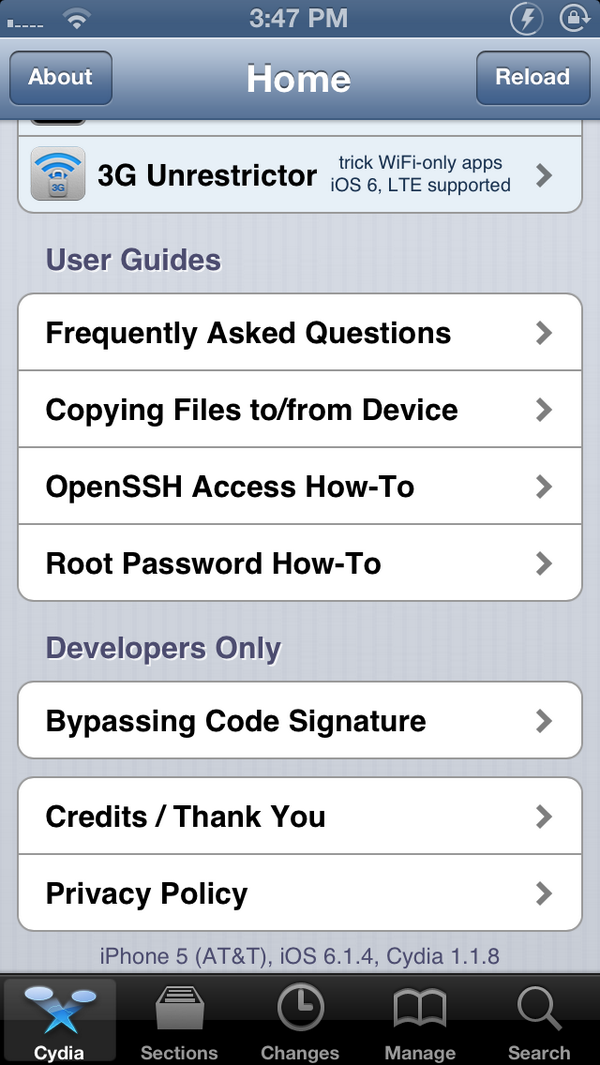 I am now excited to announce, however, that the future of the iOS 6.1.3/6.1.4 Untethered Jailbreak is looking bright. Winocm has released a video onto YouTube showcasing what he is calling a preliminary Untethered Jailbreak for both iOS 6.1.3 and iOS 6.1.4. In the video we are shown an iPhone 5 running iOS 6.1.4 that is Jailbroken. Cydia is launched and browsed through, other apps are opened to show sandbox patches have been completed and Winocm even rebooted the iPhone 5 to prove it was Untethered.
If you watch the video, however, you will notice that it is very buggy and this is of course expected. The Jailbreak is still largely in development with no ETA officially mentioned by Winocm. iH8Sn0w did chime in on his blog though to say that the Untethered Jailbreak could be released in the next few weeks.
If you are currently on iOS 7, I would recommend downgrading to 6.1.3/6.1.4 (via DFU). Why? There is currently a possibility of a potential 6.1.3/6.1.4 untethered A5+ jailbreak being pushed in the upcoming days/weeks.
iH8Sn0w also stated that if you don't care much for iOS 7 and want to Jailbreak iOS 6.1.3 or 6.1.4 when the Untethered Jailbreak is released you should save your SHSH blobs and of course downgrade back from iOS 7 to iOS 6.1.4 /6.1.3 right away.
Once iOS 7 is officially released, this won't be possible. So get on it right now!
The post iOS 6.1.4 Untethered Jailbreak Gets Demoed On Video appeared first on iJailbreak | Unconventional Jailbreak And iOS News.