TechGreatest
iOS 6.1.4 Successfully Jailbroken, Working On iPhone 5 [IMAGE]
Yes, you read that right, no I'm not making this up. Remember how iOS hacker Winocm stated that he's been working on an iOS 6.1.3 untethered jailbreak? Well, that hasn't happened yet, but he did post something that's going to cheer up a lot of iPhone 5 users.
Moments ago, Winocm posted on his Twitter, a screenshot of an iPhone 5 on iOS 6.1.4 running Cydia. Below is the screenshot and you can clearly see at the bottom that it's an iPhone 5 running on iOS 6.1.4.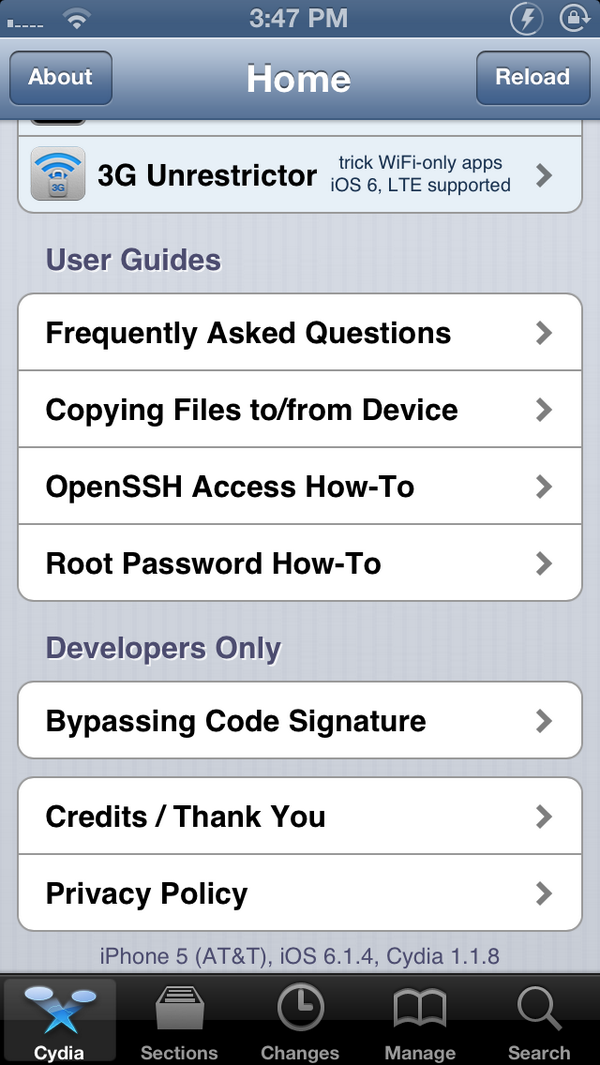 That's all at the moment, no more information was conveyed by the wonderful hacker. Previously, Winocm had stated on his Twitter that he had a binary that could untethered jailbreak iOS 6.1.3, but promised no ETA. Same goes with this tease, we are not sure if this is going to be available to the public anytime soon. With iOS 7 releasing in just a few days from today, one would want an untethered iOS 7 jailbreak right?
Still, an iOS 6.1.4 or iOS 6.1.3 untethered jailbreak would be awesome, specially for those who own older iOS devices or those who don't want to upgrade to iOS 7. Excited much?
The post iOS 6.1.4 Successfully Jailbroken, Working On iPhone 5 [IMAGE] appeared first on iJailbreak | Unconventional Jailbreak And iOS News.