TechGreatest
Inteliscope Turns Your iPhone Or iPod Touch Into A Feature-Filled Rifle Scope
You probably never thought that a smartphone as fragile as the iPhone would make its way on the battlefield, but the folks over at InteliScope are hoping to change that. The company has released an iPhone accessory that actually turns your smartphone into an intelligent scope for your rifle.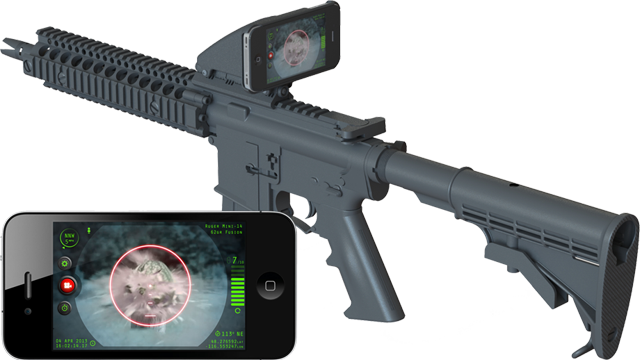 We are not talking about a toy rifle used for an app in the App Store, but the real deal.
The InteliScope is described as a "combination of a tactical rail mount for an iPhone or iPod and an app that brings critical ballistics and environmental insight to the shooter in real time." It's compatible with any firearm that uses a Picatinny (Mil-STD-1913) or Weaver tactical rail, and some of its features include a ruggedized tactile rubber finish, adjustable mount position, support for both portrait and landscape orientations, and a protective case for portability.
The app is what really makes the InteliScope shine though, it allows for an on-screen, heads-up display with custom crosshairs, 5X digital zoom, video recording from the shooter's perspective and GPS position. It even offers ballistics and firearm data.
The creators of InteliScope note that the iPhone is limited by its camera optics so it is intended for short range tactical use only and that it shouldn't be used for calibers larger than .223 or 5.56mm.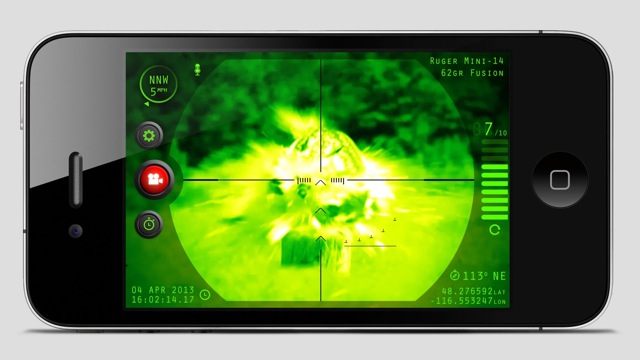 InteliScope will be released in June, 2013 and is currently available for pre-order at $69.99. There is three models available, one for the iPod Touch, iPhone 5 and iPhone 4/4S.
Pretty scary, huh?
The post Inteliscope Turns Your iPhone Or iPod Touch Into A Feature-Filled Rifle Scope appeared first on iJailbreak.com | Jailbreak | iOS | Apple | Android | Google | Microsoft.