TechGreatest
Infinity Blade III Is Out, Now Available In The App Store For $6.99
As promised, Chair Entertainment has released the much awaited Infinity Blade III for iPhone, iPod Touch and iPad. Last week, Chair released a trailer for the third and final game in the Infinity Blade series. It looked promising! Well, it's now time for you to find out.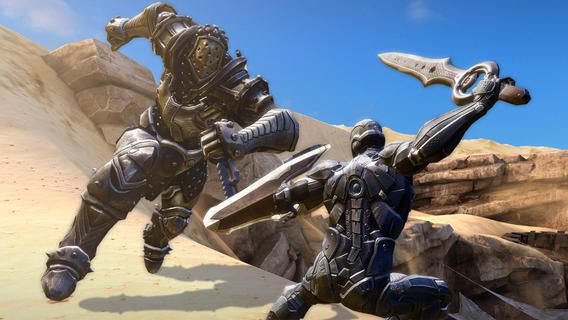 Apple also previewed the game during the launch of the iPhone 5s, to show how powerful the new A7 processor is. Infinity Blade III is the conclusion to the series and has some new features. You can now play as both Siris and Isa, who have their respective weapons and attacks.
Siris and Isa have joined with the God-King Raidriar in a desperate attempt to destroy the Worker of Secrets and his army of Deathless titans. Uncover new mysteries to wield the power of the Infinity Blade in this timeless adventure of champions and villains.
The game was known to have one of the best controls on iOS and it still has that, except it's more improved now. Everything works by either swiping or tapping on the screen. Infinity Blade is also known for its amazing graphics and this one makes things look even better. With the use of the Unreal Engine technology, Chair has made this game look beautiful.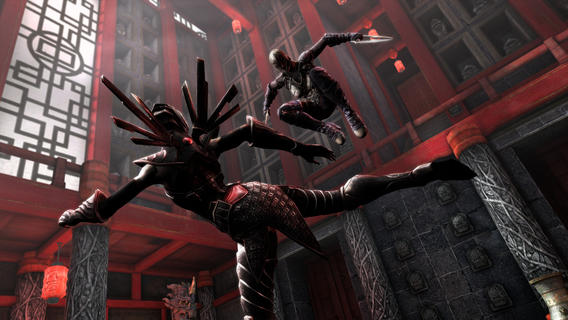 There are a lot of new things that you'll discover in Infinity Blade III, plus it's the last game in the series. Because this is the last game, you'll find few bonus features such as an Infinity Blade: Origins short film, the debut of Imagine Dragons' new single 'Monster' and plenty of story scenes voiced by John Noble and Troy Baker.
If you're a fan of Infinity Blade, you must get this now. It's available in the App Store right now for $6.99 and no, it's not a freemium game.
Download Infinity Blade III for iPhone, iPod Touch and iPad [iTunes Link]
The post Infinity Blade III Is Out, Now Available In The App Store For $6.99 appeared first on iJailbreak | Unconventional Jailbreak And iOS News.