I know what you're thinking, but you read the title right. Thanks to a new Android app, you can now iMessage your iPhone buddies from your Android smartphone. Just download the app on your Android phone and you're good to go, but beware, it may not be safe.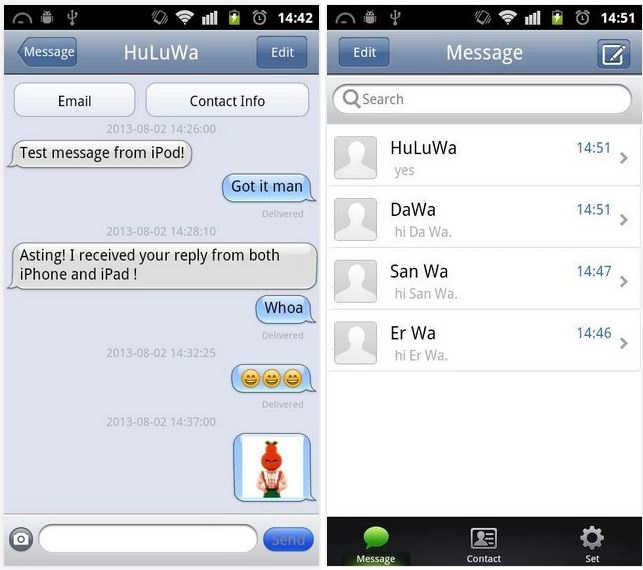 As you all know, iMessage is an iOS and Mac only messaging client, which lets you send free messages and pictures between the iPhone, iPod Touch, iPad and Mac. iMessage Chat for Android lets you chat with iPhone and Mac from your Android smartphone, making iMessage a cross-platform service. How does this happen?
Well, according to iOS developer Adam Bell, the app spoofs iMessage requests as a Mac Mini to send and receive messages on an Android device.
So it looks like that iMessage on Android hack is super sketch and is spoofing iMessage requests as a mac mini: pic.twitter.com/TYT6Djumdv

— Adam Bell (@b3ll) September 24, 2013
A 3rd-party iMessage app was just released on Android; I believe all data sent from/to Apple is resent to/from China for processing: beware.

— Jay Freeman (saurik) (@saurik) September 24, 2013
Still, if you're brave enough to try it out, make sure you create a new Apple ID and not use your current one. The iMessage Chat is available for free in the Google Play Store.
The post iMessage Now On Android, But Beware appeared first on iJailbreak | Unconventional Jailbreak And iOS News.