TechGreatest
If Apple Was Working On An iTV Then This Is How It Would Function [VIDEO]
Apple release a TV has been a hot topic the past year or so and whether or not the fruit company has plans to revolutionize the TV is unbeknownst, but that hasn't stopped people from creating some amazing concepts.
Today we dive into probably one of the most polished Apple TV concepts we have ever seen. It was created by an individual by the name of Sam Beckett and it showcases what might be possible if Apple did ever release an iTV of sorts. In the video an Apple TV is shown being controlled by an iPad and features such as swiping between channels, scheduling recording, interactive TV guides and Siri integration are demoed.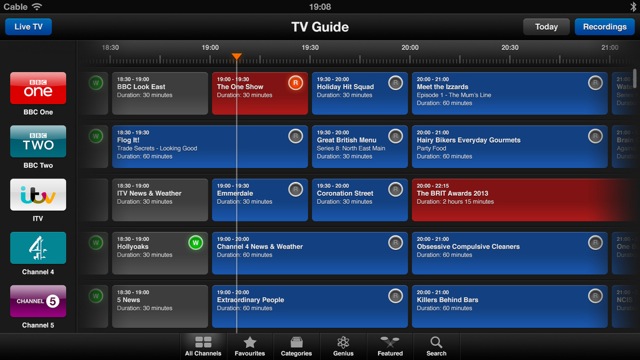 It really is an impressive concept video to say the least and makes you hope that Apple really is working on revolutionizing the television.
You can read through the entire explanation of the concept, which is quite interesting over on The Verge forums. Be sure to let us know what you think of this concept in the comments section below.
The post If Apple Was Working On An iTV Then This Is How It Would Function [VIDEO] appeared first on iJailbreak.com | Jailbreak | iOS | Apple | Android | Google | Microsoft.