TechGreatest
How A 12.9-Inch iPad Could Look Next To Existing Apple Products
We have heard a couple times this year (even from WSJ) that Apple could be looking to further diversify the iPad family and add a 12.9-inch iPad to the mix next year called the iPad Maxi. Although I think that chances of this actually happening anytime soon are slim, here is what it could look like.
MacRumors have commissioned CiccareseDesign to create renderings of the iPad Maxi next to the current generation iPad, iPad Mini, the rumored 5th generation iPad and the 13-inch MacBook Air.
In the case of the rendering shown below you are seeing the 12.9-inch iPad being compared to the rumored 5th generation iPad and iPad Mini. While the next rendering compares the iPad Maxi to the current 4th generation iPad.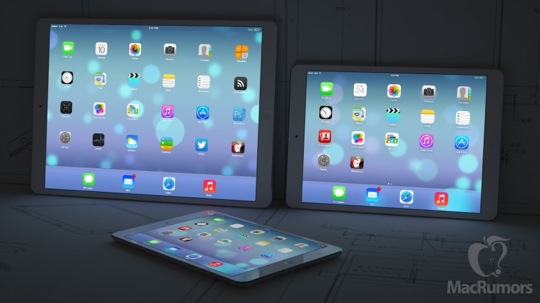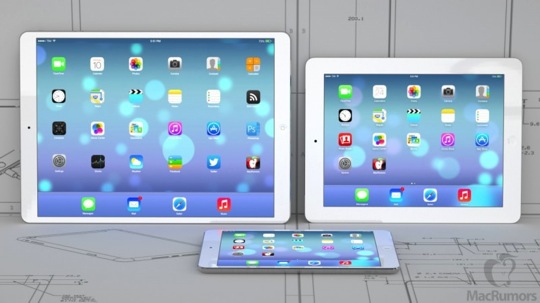 As a 12.9-inch display would result in a 40% increase to the display area, it is unlikely Apple would keep the resolution of the existing iPad. As MacRumors explains "doing so would reduce pixel density from the 132 pixels per inch (ppi) or 264 ppi Retina on the current iPad to approximately 99 ppi (198 ppi Retina), making icons and other interface elements extremely large."
Instead it is being predicted that Apple would offer a higher resolution of 1600 x 1200 (3200 x 2400 Retina) or 1680 x 1260 (3360 x 2520 Retina) on a display offering twice the area of the iPad mini's display. In this particular rendering though the iPad Maxi is shown with a resolution of approximately 1366 x 1024 (2712 x 2048 Retina), matching the "HD" display standard in width and exceeding it in height.
What do you think of such a tablet? Is it too big? Drop us a line in the comments section below.
The post How A 12.9-Inch iPad Could Look Next To Existing Apple Products appeared first on iJailbreak | Unconventional Jailbreak And iOS News.