TechGreatest
High-Definition Video Surfaces Showcasing The Rumored Gold iPhone 5S And iPhone 5C [Must See]
We have seen a ton of leaked pictures of both the iPhone 5S in gold/champagne and of course the budget iPhone rumored to be called the iPhone 5C. Now, however, we have a high-definition video that goes hands-on with the iPhone 5S comparing it to the current iPhone 5 in both white and black.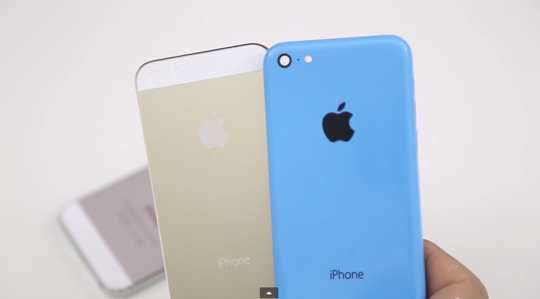 The video even shows the iPhone 5C in blue being compared to the rest of the handsets. It is a really well-done video to say the least and is definitely worth checking out. Although I question the authenticity of the parts (as it is extremely easy to buy both iPhone 5C and iPhone 5S shells), they all match up to the leaked images we have been seeing.
Some things worth pointing out is the iPhone 5S shell appears to have enough room to accommodate dual-LED flash. Other than that though, besides its color, it looks almost identical to the iPhone 5. The budget iPhone shells looks how you would expect, it has rounded edges and appears slightly thicker than the iPhone 5.
Be sure to check out the video for yourself above and let us know your thoughts in the comments section below. I think this is as close as a look as you will get at these next-generation handsets before they are officially announced by Apple on September 10th. The same day that iOS 7 has also been rumored to be released.
The post High-Definition Video Surfaces Showcasing The Rumored Gold iPhone 5S And iPhone 5C [Must See] appeared first on iJailbreak | Unconventional Jailbreak And iOS News.