TechGreatest
Here Is The Xbox One And Everything You Need To Know About Microsoft's Revolutionary Home Entertainment System
Well folks the time has finally come, Microsoft has just unveiled the next generation Xbox dubbed Xbox One and YES it was worth the 7 year wait. Microsoft's Xbox One is a radical improvement over the Xbox 360 and includes some really innovative features that we are going to discuss in this overview.
Hardware
First, let's dive into the hardware. The Xbox One includes 8GB of RAM, an 8-Core CPU, a 500GB hard drive, a Blu-ray drive, HDMI in and out ports, USB 3.0 and 802.11n wireless. Surprisingly Microsoft stated that the Xbox One architecture has "three operating systems in one": Xbox, a kernel of Windows (perhaps like Windows RT), and a multitasking interface.
Design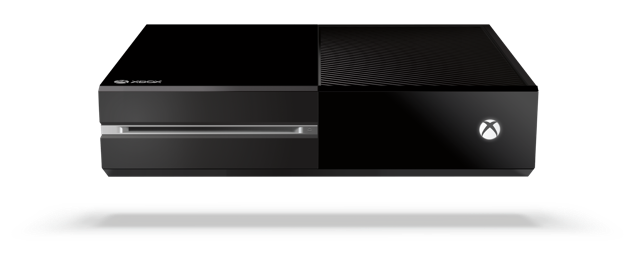 If you were expecting the design of the Xbox One to be something radical, think again. The Xbox One in its initial state actually looks like a piece of AV equipment. It is essentially a big glossy black box, but there is a reason why it is so big. The Xbox One isn't just your typical gaming console, Microsoft has made it into something where all of your entertainment comes alive in one place.
Kinect

Every Xbox One unit sold comes with a Kinect, you will no longer be able to purchase the Kinect separately anymore it is part of the Xbox One experience. The Kinect has been re-designed with improved accuracy. It has a 1080p camera, Skype connectivity, and understanding of rotational movement in a structure like a skeleton. Microsoft even claims the new Kinect can read your heartbeat.
Home Entertainment System
With a simple command "Xbox on" the Xbox One (paired with Kinect) is intelligent to turn itself on thanks to passive listening, and bring you back to what you were doing last. The Xbox One will give you a more personal experience with your TV as well. Say "Xbox, watch TV" and it will instantly switch to a live television feed. That's right live TV will be part of the Xbox One experience via HDMI-in.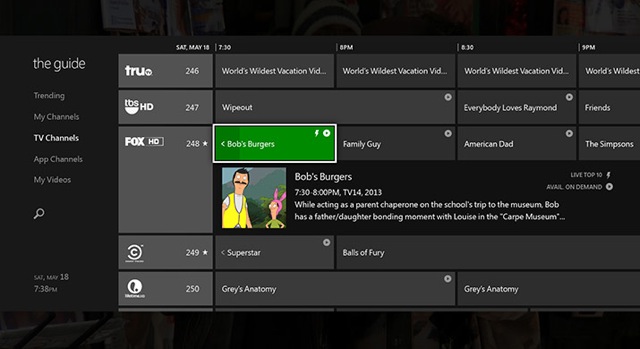 The amazing part of this is that you can switch from movies, TV, games, a browser or anything else, in lighting speed just by saying "Xbox, go to", or even just "Go to movies". Thanks to the Kinect you also get universal gestures such as grab-and-pan and swipe up; watching live TV will involve maximizing and minimizing the screen in a top corner.
One really neat feature is Windows 8′s snap mode that allows you to essentially multitask while you are watching a movie or television. You can, for example, be watching a flick and browse the internet at the same time. Skype is even available to be used in Snap mode.
Controller
The iconic Xbox controller will be getting a re-design as well with a ton of new features, too, like the ability for designers to send feedback right into the triggers. It features an integrated battery, better ergonomics and much more.
SmartGlass
Among other things SmartGlass will be a center experience on the Xbox One and will work with a variety of tablets and smartphones. Baked-in Wi-Fi Direct on the Xbox One will allow Bluetooth-like direct communication between external devices, which could come in handy for other future peripherals, too.
Second Screens will become a major part of how you use Xbox One, but details were scarce how Microsoft plans to improve SmartGlass beyond its current state.
Misc
Among other things Microsoft stated that the new Xbox Live promises 300,000 servers for Xbox One! This will allow for quick matchmaking while playing games and will result in a better overall experience for Xbox Live subscribers. Microsoft has discussed some cloud services on the Xbox One that seem promising: user-based cloud game saves, uploaded game recording, and even the potential for cloud-processing-enhanced games. How that will play out isn't clear.
Games
Unfortunately fans will be disappointed to hear that the Xbox One will not be backwards compatible with Xbox 360 games. There is of course a ton of upcoming games that will lure you into purchasing the Xbox One though. Take a look at some of the game trailers for Xbox One below that includes Quantum Break, Forza Motorsport 5, EA Sports IGNITE engine (sports games) and Call of Duty: Ghost Reveal.
Microsoft plans to announce more Xbox One news such as its pricing and availability at the upcoming Electronic Entertainment Expo taking place June 11-13  at the Los Angeles Convention Center. All that Microsoft said today was that the Xbox One will be launching globally "later this year."
For more information about the Xbox One you can visit the official website. Let us know what you think of the console in the comments section below.
The post Here Is The Xbox One And Everything You Need To Know About Microsoft's Revolutionary Home Entertainment System appeared first on iJailbreak.com | Jailbreak | iOS | Apple | Android | Google | Microsoft.