TechGreatest
Google's Head Of Android: Was Not Designed To Be Safe, It Was Designed To Give More Freedom
Even though lately Apple has been given a hard time about security with the latest vulnerability gotofail, last year 99% of all mobile malwares targeted Android devices.
And the reason? Because Android is open source.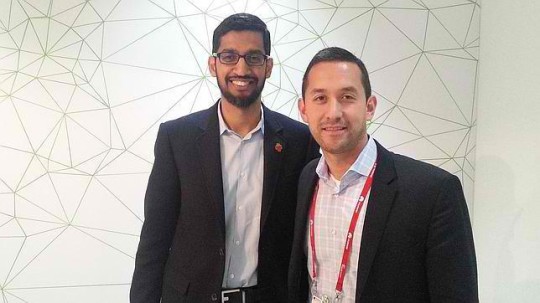 According to FrAndroid Sundar Pichai, the Senior Vice President at Google, who overseas Android was asked about the malware situation on the Android platform and his response will likely surprise you.
We cannot guarantee that Android is designed to be safe, the format was designed to give more freedom. When people talk about 90% of malware for Android, they must of course take into account the fact that it is the most popular operating system in the world. If I had a company dedicated to malware, I would also be addressing my attacks on Android.
And this is the truth about Android.
Although open source is a good thing for developers because its much more open than iOS, it also means its inner workings are available for anymore to view and inspect which makes developing malware much easier than on other platforms.
Shortly after FrAndroid released their report Google chimed in and provided a better translation, but with that said no video was made available to verify either transcript's legitimacy. In the updated translation Pichai is a little less self criticizing and said "I would argue that it's the best way for a platform to be secure, because every researcher in the world can inspect it, every developer in the world can inspect it, and I think that contributes a lot to Android security. "
There's definitely two ways to look at it.
The post Google's Head Of Android: Was Not Designed To Be Safe, It Was Designed To Give More Freedom appeared first on iJailbreak | Unconventional Jailbreak And iOS News.