Just yesterday, Google released a new version of Chrome for desktop that brought Google Now like voice search to the browser. It works on any computer that has a microphone and it works great. You can ask your browser the weather, score, look for images, research, find directions etc. using voice. In a new post, Google states that this new Siri like search functionality will be coming soon to Chrome for iOS.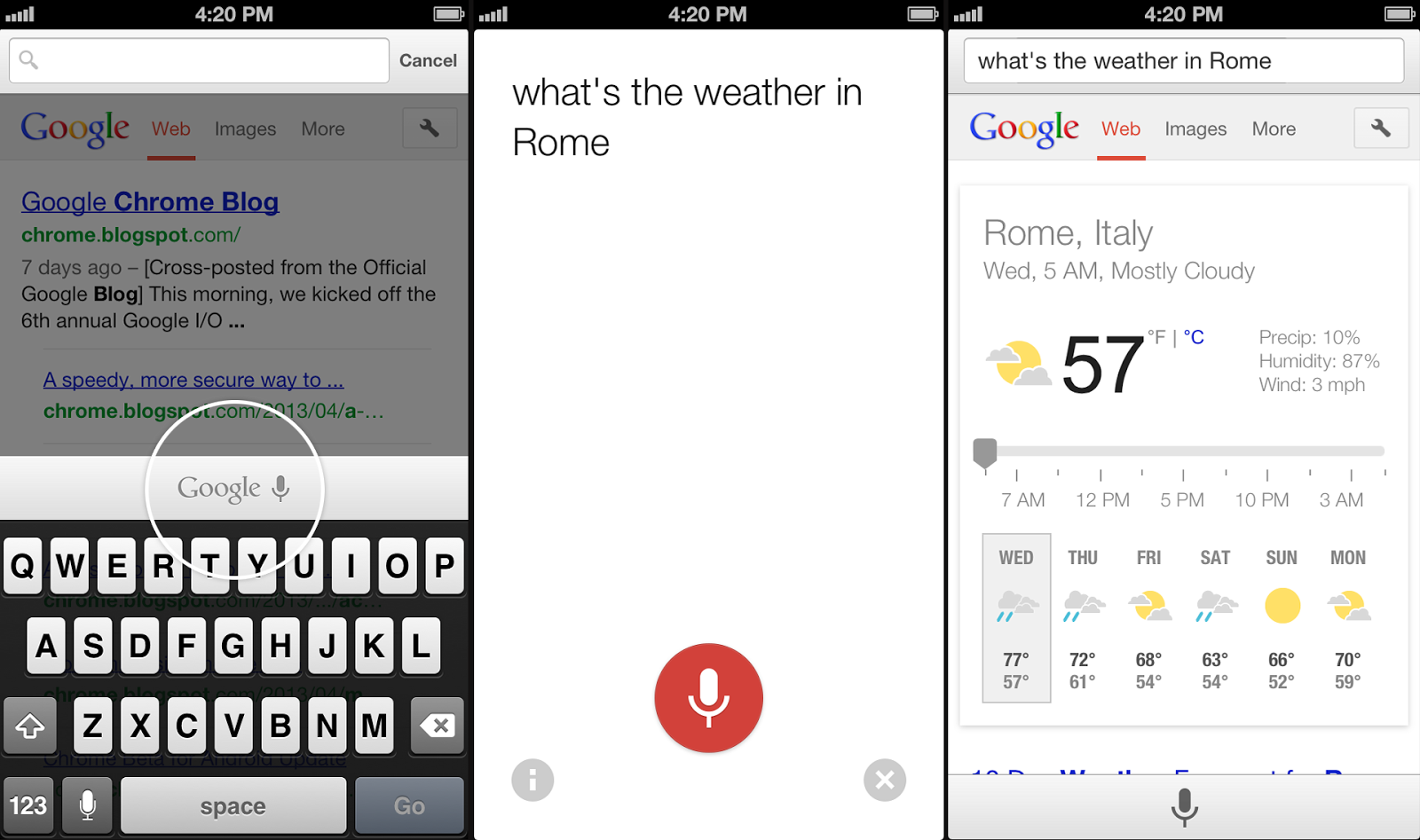 Google's Voice Search is far superior to Apple's Siri, it gives results faster and even the voice recognition is more accurate. We've seen videos of Google Now against Apple's Siri and the former has always performed better. The updated Google Chrome for iOS will be out soon and you can speak to search for your queries. In some cases, you'll get your results spoken back to you.
Over the coming days, we're rolling out an update for iPhone and iPad as well. You can now speak your searches into the omnibox. Touch the microphone, say your search query aloud and see your results (in some cases spoken back to you), all without typing a single letter.
Also coming in the new update are faster reloading of web pages, opening of links from other apps in Chrome and more. The faster loading of web page is accomplished by using the cache more efficiently when there's bad reception. Google Chrome for iOS is an universal app and works great on both the iPhone and the iPad. We're not sure when the new update will be released, but we'll let you know.
The post Google Chrome For iOS To Get Voice Search Soon appeared first on iJailbreak.com | Jailbreak | iOS | Apple | Android | Google | Microsoft.