TechGreatest
Get A Grip On All Your Handheld Devices With The GripGo Car Mount [Deals]
Whether you're driving across town or across the country, having your smartphone, GPS, or MP3 player in an ideal viewing position is both safe and convenient. That's where this GripGo Universal Car Mount for Phones & GPS comes in. Its unique polymer surface grips your handheld device securely until you've arrived at your destination, then you simply peel it off the cradle with no sticky residue.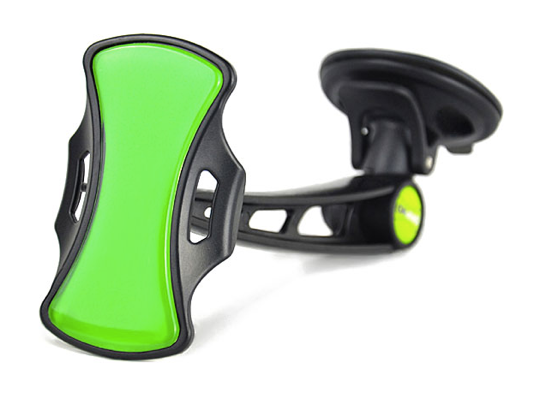 Mounted on the windshield or dashboard, its rigid 8″ boom mount and 360° pivoting capabilities allow you to tap away without your device moving around, and always get the perfect viewing angle.
So why do we love it?
Not only is it incredibly useful to have a truly universal mount for all your devices, but the polymer holds with a kung-fu grip. And if the cradle ever gets dirty or dusty, we simply rinse it with water to restore it to all its sticky glory.
This is what Wired had to say about it "The GripGo universal car phone mount is an inexpensive solution to using your phone as a GPS device…By understanding its capabilities and limitations, I think this can provide a long life."
If you are interested in GripGo you we will be glad to know we can offer it for only $13.99, which is 51% off its retail price of $29. Click the button shown below for more information.

The post Get A Grip On All Your Handheld Devices With The GripGo Car Mount [Deals] appeared first on iJailbreak | Unconventional Jailbreak And iOS News.