TechGreatest
Final iOS 7 Beta Build To Follow Next Week, With The GM Version On The Horizon
We have heard from the reputable BGR that Apple has plans to release iOS 7 beta 6 next week and that it will actually be the final beta build of iOS 7 before the GM version is released. Although BGR were not able to find out the date iOS 7 beta 6 would be released on they stated Monday makes the most sense, which it very well does considering almost all the beta versions have been released on a Monday usually in two-week intervals.
Once iOS 7 beta 6 is released to developers it was said that the GM version will ship to employees and partners on September 5th and then to all registered developers on September 10th. Which you will likely realize is the day Apple is rumored to schedule a media event to unveil next-generation iOS hardware.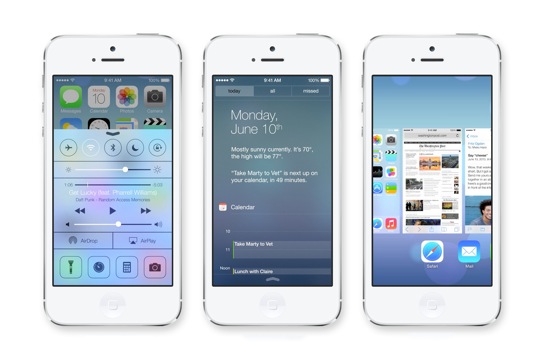 The GM version of any iOS firmware version is almost always the version that ships to the public, so it is likely that there will not be very many changes to the UI of iOS 7 now and what you see is indeed Apple's vision of the future of its mobile operating system.
As BGR stated "It shows us that even though tech enthusiasts stomped their feet about things like icon design, the hue of the phone app, or the fact that the gradient on the mail app is inverted, Apple has purposely ignored this in order to deliver the product that it wants in the hands of hundreds of millions of people."
What do you think of iOS 7 in its current form? Would you be happy using it on your iOS device? Drop us a line in the comments section below.
The post Final iOS 7 Beta Build To Follow Next Week, With The GM Version On The Horizon appeared first on iJailbreak | Unconventional Jailbreak And iOS News.