TechGreatest
EA Releases FIFA 14 For iOS, Now Available In The App Store
All you Football/Soccer fans out there, FIFA 14 is now available for the iPhone, iPod Touch and iPad. Electronic Arts has released the latest in the FIFA series on the App Store. The game also saw its PC debut today, however, the iOS version had already been available for a while in the New Zealand App Store.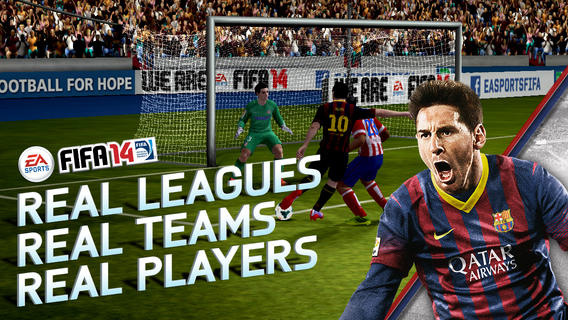 The game brings new touch controls for users to pass, shoot and tackle with ease. Just hold and drag the player to move him around and tap to shoot, pass, tackle etc. If you don't like the new controls, you can switch back to the old controls.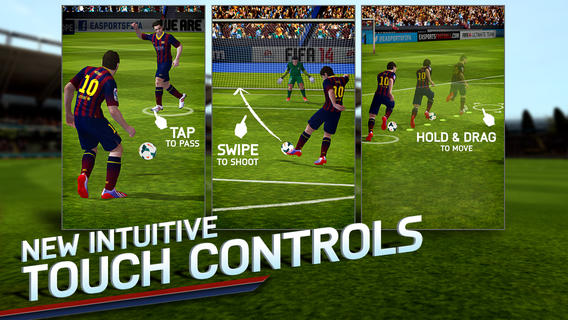 There are 33 different leagues, 600 licensed teams, 34 real stadiums and about 16,000 players. You can even listen to commentaries in English, French, German, Italian and Spanish. Recruiting your own team is easy! You can earn, trade, buy or sell FIFA players and create your very own dream team. Play and win coins to improve your team or spend some money to buy packs.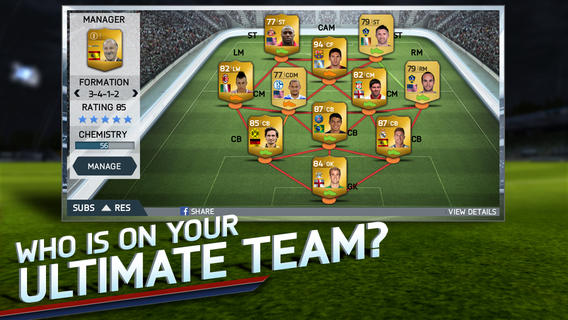 If you want more from FIFA 14, you can pay $4.99 to buy a Premium pack that adds three new game modes: Manager, Tournament, and Kick Off. Your call.
FIFA 14 is a freemium game, which means that even though it's available as a free download, you'll have to make some in-app purchases sometimes. This model doesn't spoil the game, because FIFA 14 will only ask for your money if you want to get more points, and increase your manager wallet. You're also going to need plenty of free space on your iOS device, as this game is about 1.35GB in size when installed.
Download FIFA 14 for iPhone, iPod Touch and iPad [iTunes Link]
The post EA Releases FIFA 14 For iOS, Now Available In The App Store appeared first on iJailbreak | Unconventional Jailbreak And iOS News.