TechGreatest
Doctors In Germany Used An iPad To Operate On A Patient's Liver
According to Reuters Doctors in Germany actually used an iPad to operate on someones liver… let's get one thing clear, they didn't actually smash the iPad and use the shards of glass as a scalpel. Instead they actually used the iPad as a second screen for an augmented reality app to aid in the procedure.
The tablet uses augmented reality, which allows the liver to be filmed with an iPad and overlaid during an operation with virtual 3D models reconstructed from the real organ.
Essentially what the doctors did was create a 3D plan of liver on the iPad, which allowed them to avoid potential complications by having a clear layout of the liver visible before they even started the surgery. This allowed for a more efficient operation.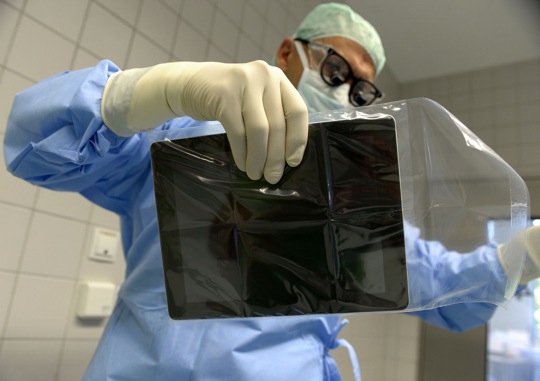 It was said "this procedure helps locate critical structures such as tumors and vessels and is expected to improve the quality of transferring pre operational resection plans into actual surgery."
Crazy, huh?
This was one of the first surgeries of its kind in the country, and it likely won't be the last. If you would like to take a look at more pictures of the surgery involving the iPad click here, just be warned they are pretty graphic.
The post Doctors In Germany Used An iPad To Operate On A Patient's Liver appeared first on iJailbreak | Unconventional Jailbreak And iOS News.