TechGreatest
Details Finally Surface On Why The Dev Center Went Down
Apple has finally released details on why the Dev Center was shutdown for as long as it was on its Web Server Notification Page. Apparently it was due to a "remote code execution issue" that had to be fixed.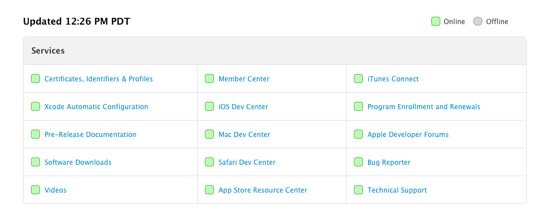 We previously reported on a security researcher by the name of Ibrahim Balic that came forth and said he was likely behind the security breach, but now it is clear that the issue he reported was unrelated to the major flaw that caused the downtime. As MacRumors reports though "Apple credits Ibrahim with reporting a separate iAd Workbench vulnerability on July 22. The vulnerability allowed Balic to obtain both names and Apple IDs of users."
On the Apple Web Server Notification page the Fruit Company credits the websites 7dscan.com and SCANV of www.knownsec.com for reporting the bug on July 18. This was the same day that the dev center was taken offline, so it is likely the bugs discovered by those sites were responsible for Apple shutting down the dev center to completely revamp it internally.

The whole ordeal lasted around 23 days with August 10th being the day that Apple reported all of its services were back online. Luckily Apple was nice enough to extend dev center memberships by 1 month due to the downtime.
The post Details Finally Surface On Why The Dev Center Went Down appeared first on iJailbreak | Unconventional Jailbreak And iOS News.