TechGreatest
Despite Keeping It From The iPhone Keynote, A Big Apple TV Update Will Be Coming September 18th
Many people expected Apple to talk about the Apple TV at its Keynote yesterday, but unfortunately it never happened. That doesn't mean the rumored update we previously talked about with AirPlay enhancements isn't coming though.
According to Peter Kafka from AllThingsD Apple will be releasing the new Apple TV software update on September 18th, along with the public release of iOS 7 for the iPhone, iPod Touch and iPad.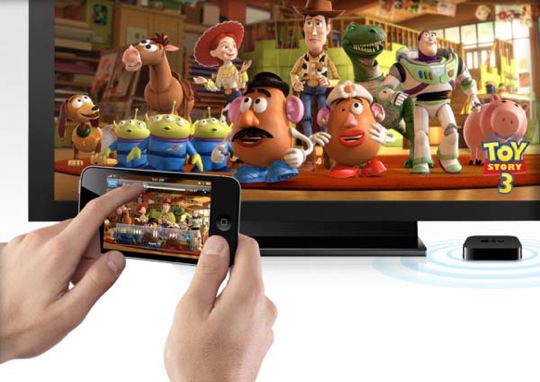 For those that missed my previous article on the new features that would be coming in the update I will turn it over to Kafka.
The new software will allow people who have purchased content from Apple's iTunes store to play that stuff on other people's TVs, via its AirPlay system.

The key part is that they will be able to tell an Apple TV box they don't own to stream the media they do own, directly from the cloud.
If the functionality sounds familiar it is because it will essentially make the Apple TV function like the ChromeCast Google recently released.
Besides AirPlay enhancements the Apple TV will also be getting iTunes Radio, a new Conference Room mode and the ability to purchase music from the iTunes store in the new firmware update.
The post Despite Keeping It From The iPhone Keynote, A Big Apple TV Update Will Be Coming September 18th appeared first on iJailbreak | Unconventional Jailbreak And iOS News.