TechGreatest
Could This Be The Fingerprint Scanner For The iPhone 5S? [IMAGE]
Earlier today, Apple officially sent out invites to the much rumored September 10th event, where it will most likely reveal the iPhone 5S and the iPhone 5C along with new iPads and iOS 7. The iPhone 5S is rumored to feature an A7 processor, superior camera and other new internal components. It has also been rumored to come with a fingerprint scanner on its home button. Well, we've got some new leaked photos that show a new component in the home button of the iPhone 5S.

French website Nowhereelse.fr has posted some pictures of what is said to be the home button flex cable of the iPhone 5S. And as you can see from the picture below, it is very different from that of the iPhone 5 and a previously leaked iPhone 5S home button component.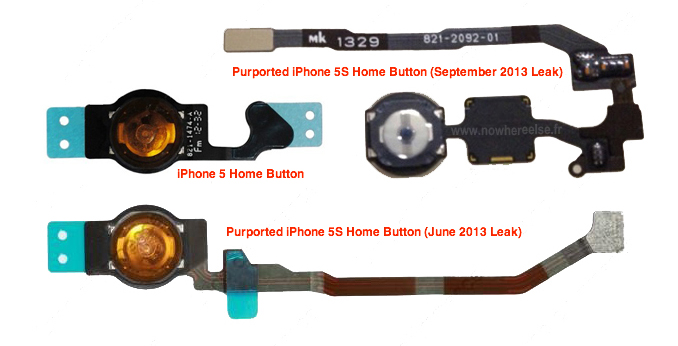 There's that new square thingy present in this new leaked component, and a few other extras. Could that be the much rumored fingerprint scanner? It could be, but it could also be something else. We will, however, find out the truth on September 10th, when Apple is said to announce the iPhone 5S and the cheaper iPhone 5C.
A fingerprint scanner on the home button of the iPhone 5S can come in handy. Only you can unlock your phone, which takes privacy to a whole new level. There's probably going to be more uses for the scanner, don't you think?
What scenario can you think of, where the fingerprint scanner would be useful. Let us know in the comments.
The post Could This Be The Fingerprint Scanner For The iPhone 5S? [IMAGE] appeared first on iJailbreak | Unconventional Jailbreak And iOS News.