TechGreatest
Check Out This Minimalist Yet Secure Case For Your iPhone 5 [Deals]
FLAK Dual-Layer Jacket is lightweight armor for your iPhone 5. The internal layer is a soft TPUmaterial, while the external one is a hard, polycarbonate shell. These layers work together to create a thin, protective jacket for your iPhone. In addition, assembly is a breeze.
So why do we love it?
In our eyes, FLAK epitomizes the balance between design and protection. We think this case is beautiful, definitely one of the more iconic on the market. Just look at that design – flawless.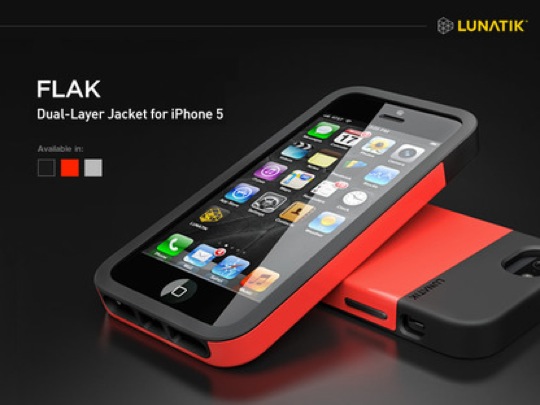 Don't just take our word for it though Steven Sande of TUAW said "FLAK looks like a fairly minimalist iPhone 5 case, but uses a deceptively simple dual-layer interlock contruction method to protect your phone from impact." And the staff over at Electronista said "The FLAK uses a dual-layer design with low profile layers to help keep both the weight and the bulk down."
This promotion is available to customers worldwide. If you are interested in the FLAK Dual-Layer Jacke iPhone 5 case you will be glad to know we are currently offering it for only $19.99. That is a 42% discount over its retail price. For more information click the button shown below.

The post Check Out This Minimalist Yet Secure Case For Your iPhone 5 [Deals] appeared first on iJailbreak | Unconventional Jailbreak And iOS News.