Jony Ive is known for doing one-off designs for charity on various gadgets such as cameras, desks and even Apple products. In fact, just recently it was discovered that Ive would be partnering with Marc Newson to create a red, aluminum-clad Mac that is expected to auction for as much as $60,000 at a Product RED charity fundraiser.
It is not known just what the difference this RED Mac Pro will make in terms of performance, if any, besides its red shell which will be hard to miss in any office. Considering it is expected to auction for $40,000 to $60,000 though you can pretty much guarantee it will be maxed out in terms of specs featuring a 12-core Xeon E5 processors, AMD FirePro D700 GPUs, 1TB of storage and 64 GB of memory.
Some other items being auction off co-created by Jony Ive include a Leica M camera and an aluminum-clad desk. As you can surely guess these items will also carry quite a steep price tag.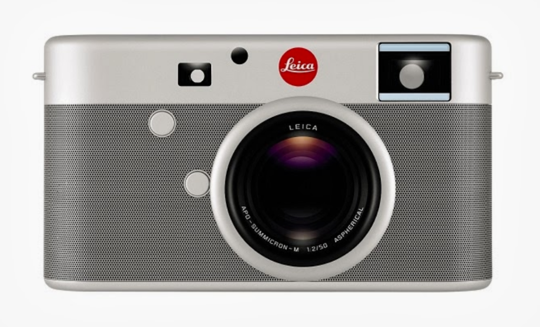 While we are talking limited edition, I want to shift back to the Mac Pro and share a concept, designer Martin Hajek has created of a Gold Mac Pro that looks absolutely stunning (even Mr.T would approve).
On his blog Hajek said "Jony Ive can do a red MacPro. But when I first showed this gold Mac Pro rendering to my girlfriend her first reaction was: I want it."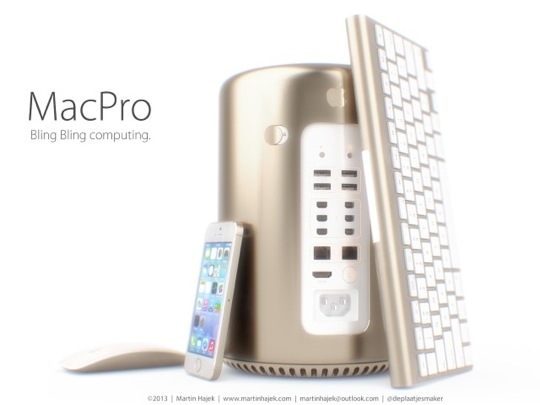 If you could get your hands on just one of these limited edition items, what would it be? Share your thoughts in the comments section below…
The post Check Out The RED And Gold Mac Pro [Images] appeared first on iJailbreak | Unconventional Jailbreak And iOS News.