TechGreatest
Bloomberg Thinks Apple Will Announce New iPads On September 10th
It was previously rumored that Apple would hold a separate event to announce upgrades to both the 5th generation iPad and second generation iPad Mini, but if Bloomberg is to be believed the Fruit Company has other plans.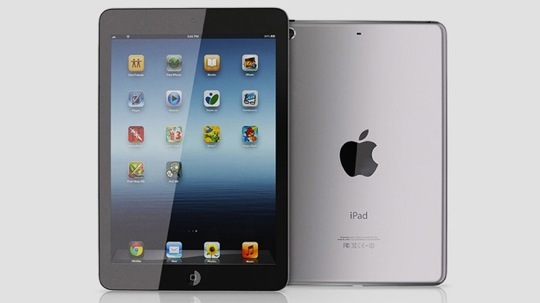 MacRumors recently pointed to two articles by Bloomberg that state Apple will not only introduce the iPhone 5S and iPhone 5C, but also new iPads at its September 10th event.
The Cupertino, California-based company plans to introduce new versions of its phone and tablet at a Sept. 10 event, a person familiar with the matter has said, and the company promised "several more game changers" in the product pipeline as it tries to fend off Samsung Electronics Co. and Chinese makers selling cheaper handsets.
Originally it was believed Apple would release the new iPhones on September 10th and hold another iPad-only event in October, which would make sense considering it would get more media attention. Considering Bloomberg's credibility though and the fact that it has mentioned this twice now it is now hard to say what Apple will do.
If Apple is indeed going to announce new iPads on September 10th then this also makes you question whether or not Apple will indeed release iOS 7 to the public because the iPad version of iOS 7 is far from being a polished product. Think about it…. the iPhone and iPod Touch are on beta 6 at the time of writing this article, but we are still on beta 2 for the iPad.
The only way around this could be for Apple to initially launch the new iPads with iOS 6, which could indeed be a possibility. What do you think? Is Bloomberg misinformed or will Apple indeed announce both new iPhones and iPads on September 10th? Let us know in the comments section below.
The post Bloomberg Thinks Apple Will Announce New iPads On September 10th appeared first on iJailbreak | Unconventional Jailbreak And iOS News.