TechGreatest
BlackBerry Messenger Beta For iOS And Android Available In The BlackBerry Beta Zone
BlackBerry Messenger is going to be coming to iOS and Android before September 22nd and as such the application itself is likely nearing completion considering it is already August. Ever since BlackBerry Messenger for iOS and Android was announced BlackBerry remained pretty quite about the whole thing… until now.
The Canadian company has just begun making BlackBerry Messenger beta for other platforms available through the BlackBerry Beta Zone. Essentially the BlackBerry Beta Zone is like the dev center for the BlackBerry community, it allows registered users to download and test pre-release software before it is released to the public. This allows BlackBerry to gather feedback to improve its software.
According to CultOfAndroid "Usually, the BlackBerry Beta Zone is exclusively for apps built for BlackBerry, or desktop applications built to work with BlackBerry smartphones. But some users have begun receiving emails that invite them to download the BBM beta for Android and iOS."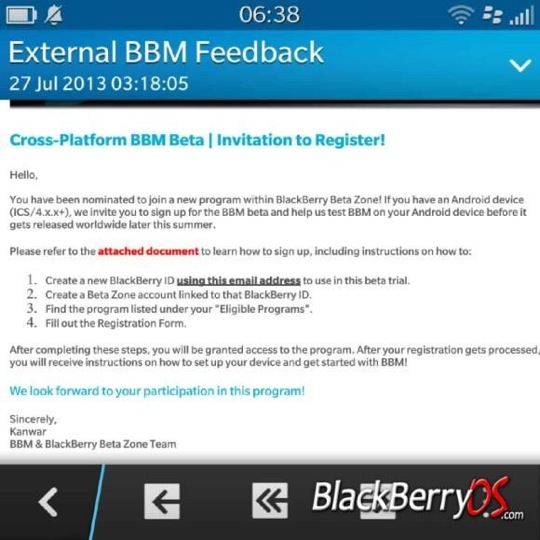 Even if you are registered for the BlackBerry Beta Zone, don't get your hopes up that you will be able to test it out. Apparently only a select few individuals have actually been sent the email. Those that have received it, however, have managed to share some screenshots of what the app looks like.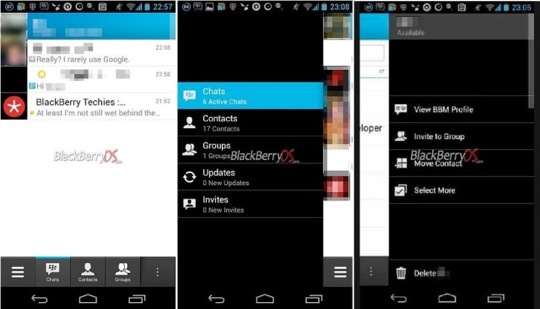 Are you getting excited for BlackBerry Messenger for iOS and Android? Or could you really care less? Drop us a line in the comments section below.
The post BlackBerry Messenger Beta For iOS And Android Available In The BlackBerry Beta Zone appeared first on iJailbreak | Unconventional Jailbreak And iOS News.