TechGreatest
As A Jailbreaker What Should You Do Before iOS 7 Is Released? [IMPORTANT]
iOS 7 will be released today and it really could drop any time now, but as a Jailbreaker you are probably wondering if there is any precautions you need to take and the answer is yes. iH8Sn0w has wrote an in-depth overview of what Jailbreakers should be doing before the release of iOS 7.
Obviously you have a choice to make…
Do you update to iOS 7 or stay on the iOS 6.x firmware version you are on now?
If you are currently Jailbroken on an iOS 6.x firmware version then in my opinion you should probably stay Jailbroken until a Jailbreak is released for iOS 7. There are actually numerous tweaks you can install to essentially mimic iOS 7 on iOS 6.x, which I will write a how to guide on shortly.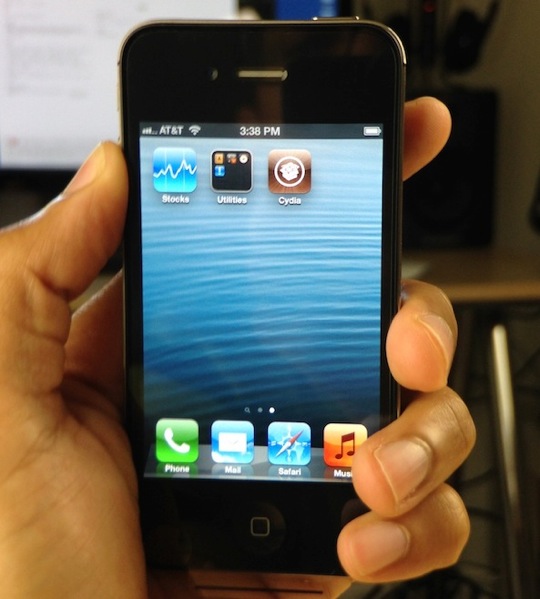 Those are are on an iOS 6 firmware version that cannot yet be Jailbroken like iOS 6.1.3 or iOS 6.1.4 may actually want to stay put as well. We previously shared with you a video of the iOS 6.1.4 Untethered Jailbreak in action and iH8Sn0w has gone as far to say as the Jailbreak could be released in weeks or even days.
So what should an iPhone 4 user do?
If you have not already, make sure you save your iOS 6.1.3 SHSH blobs with iFaith, TinyUmbrella, or redsn0w (ipsw required). There is a lot of confusion about having to be running iOS 6.1.3 to obtain such blobs. No, that requirement only applies if you're dumping blobs right off the device. Which also makes me mention, if you have a firmware below 6.1.3 and do not have SHSH blobs for it, make sure to grab those blobs with iFaith. If you obtain these SHSH blobs, you are free to upgrade to iOS 7 and downgrade back down in case of anything getting released (DOES NOT APPLY TO A5 USERS).
What should A5 devices and above do?
The answer here is a little bit more complicated. If you are currently on iOS 7 then it is recommended that you downgrade back to iOS 6.1.4 or 6.1.3 via DFU so that you can take advantage of the Untethered Jailbreak when it is released. Once iOS 7 goes live later today, the 6.1.3/6.1.4 signing window should close within the hour of the release and this will make downgrading impossible.
If you're still running 6.1.3/6.1.4, today is your last chance to restore and get a "fresh" start. If you're jailbroken on 6.0 –> 6.1.2 with evasi0n, you're better off staying where you are.
iH8Sn0w also chimed in that you should save your A5 or above SHSH blobs. Why?
Also, although many people find it "useless" to save A5+ SHSH blobs, you're not going to lose anything by connecting your device and clicking a button. The saying is "Better safe, then sorry!". If some sort of low level boot loader exploit or apticket loophole goes public, such A5+ SHSH blobs will become useful again.
iH8Sn0w also mentioned he will be releasing an update to both iFaith and Sn0wbreeze over the weekend so that iPhone 4 users can preserve their baseband when updating to iOS 7.
So what are you waiting for? Take action on everything I have just went into detail on before it is too late. iOS 6.1.3 / 6.1.4 signing could close minutes after the release of iOS 7.
The post As A Jailbreaker What Should You Do Before iOS 7 Is Released? [IMPORTANT] appeared first on iJailbreak | Unconventional Jailbreak And iOS News.