TechGreatest
Apple's iPhone 5S Could Feature A Home Button With A Silver Ring Around The Edge
We are only days away from Apple's iPhone keynote and as such rumors, predictions and leaks are flying left right and center. Right now one heavily debated feature that is expected to be included in the iPhone 5S is a fingerprint scanner.
Despite the fact that we have heard a lot of evidence for such a component in the iPhone 5S, there are also those that question how Apple will implement it in a way that will be reliable. Because often times fingerprint scanners have short lifespans, hence why you don't really see them built in to laptops anymore.
To further add evidence towards Apple indeed including a fingerprint scanner in the iPhone 5S 9To5Mac has pointed to images from C Technology of alleged packaging of the iPhone 5S that shows a tweaked home button design that ditches the iconic inset square in favor of a ring around the edge.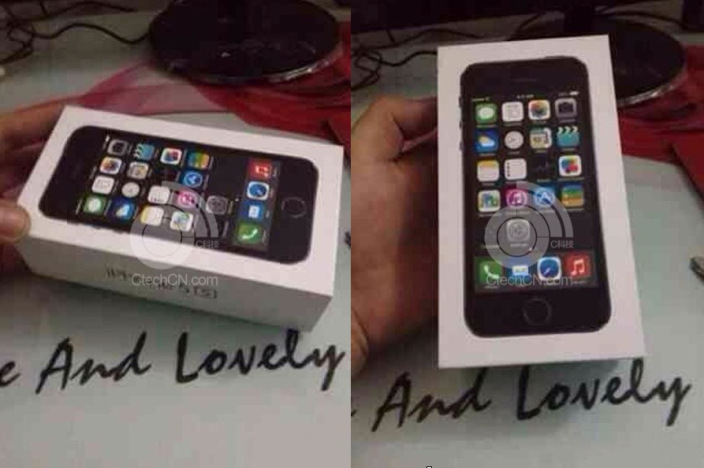 Besides these images of the alleged iPhone 5S packaging, Fox News's Clayton Morris told the host of the web show This Week in Tech, Leo Laporte,  that he was "unequivocally" certain that the iPhone 5S in fact incorporates a fingerprint sensor beneath the Home button.
"From what I've understood it's an 'innie,' and it's going to have a silver ring around it,"Morris said.
After the leaked packaging and what Morris said, well know Apple concept Martin Hajek got to work at creating a concept of what this silver ring could look like on the  'Lord of the Rings' iPhone 5S.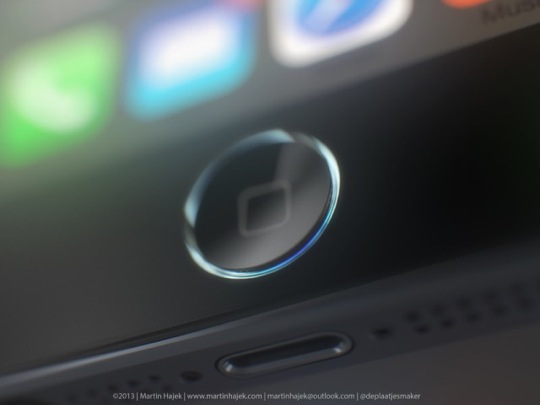 This is what Hajek had to say:
Just days before the launch of the iPhone 5S new images appeared of the packaging exposing a not-before-seen detail; a 'ring' around the home button. The ring seems related to the rumoured fingerprint sensor built into the home key. What we don't yet know is … what will the ring look like? Will it be flush with the front glass, will it be metal or also glow? I made a few quick renderings looking at the ring – we'll know for sure come Tuesday 10th September!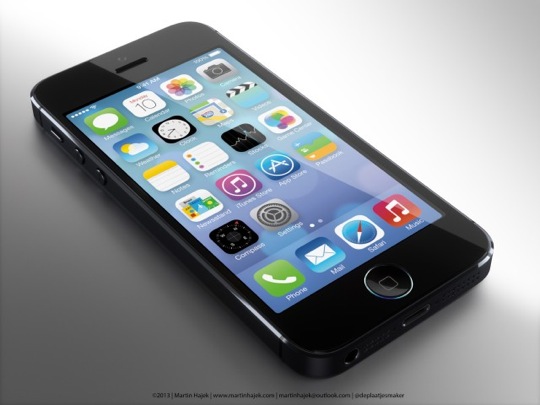 9To5Mac's Michael Steeber also put fourth a concept that you can see below.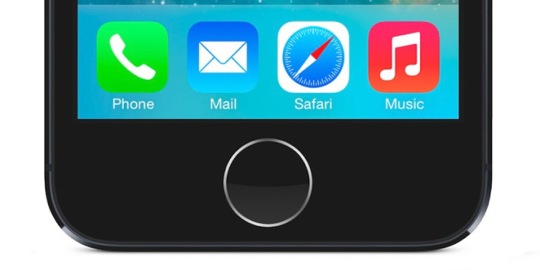 So I guess all that is left to ask is, what do you think? Do you think that the iPhone 5S will have a fingerprint scanner or do you disagree? Sound off in the comments section below.
The post Apple's iPhone 5S Could Feature A Home Button With A Silver Ring Around The Edge appeared first on iJailbreak | Unconventional Jailbreak And iOS News.