TechGreatest
AppleCare Employees Are Currently Being Trained On iOS 7 Ahead Of Public Debut
Apple has been reported to be educating its AppleCare staff on iOS 7 so that they can be better prepared to handle customer inquiries upon the public launch of iOS 7 on September 10th. 9To5Mac who has been on a role lately with reporting on insider Apple information has all of the details.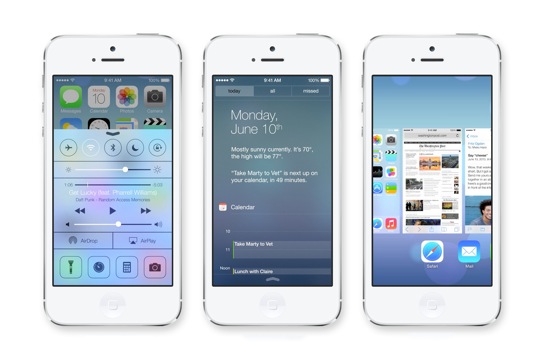 It was reported that the training must be completed by the second week in September, which is of course when Apple will likely be releasing iOS 7 to the public. Due to the significant changes in iOS 7 it was reported that the Fruit Company will be increasing the hours of part-time AppleCare staff and is requiring Mac and OS X AppleCare technicians to cross train in iOS 7 in order to be ready for heavy anticipated call volume.
The iOS 7 training focuses on some of the more critical features of iOS. Apple seems to want to push the Find my iPhone Activation Lock feature. This option requires the customer's iCloud username and password for an iOS Device to be inputted to activate a found iPhone, iPad, and iPod touch. This feature is built to deter iOS Device thefts and sales of stolen or found devices.

Other features that AppleCare will heavily push and become knowledgable about include the new iCloud Photo Sharing options, the redesigned Camera app,  the more feature-rich Safari browser, Control Center, iTunes Radio and AirDrop file-sharing.
Besides the features mentioned above Apple will apparently be really trying to push the fact that although there is a big design difference between iOS 6 and iOS 7, the actual functionality has not changed in most apps.
The post AppleCare Employees Are Currently Being Trained On iOS 7 Ahead Of Public Debut appeared first on iJailbreak | Unconventional Jailbreak And iOS News.