TechGreatest
Apple Updates Safari For OS X Mavericks With Bug Fixes And Security Improvements
A new update for Safari for OS X Mavericks was released by Apple earlier today. Safari 7.0.3 brings plenty of bug fixes and some security improvements as well.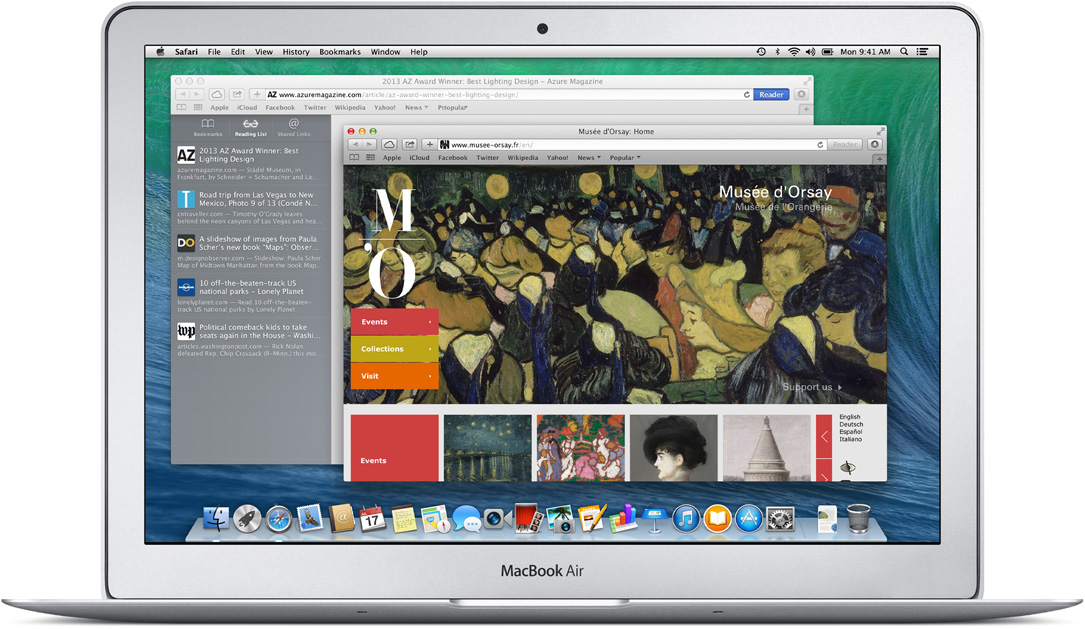 Safari 7.0.3 gives users the ability to turn off push notifications from websites for new content. In the previous version, you couldn't turn off push notifications for all websites at once. Apart from that, Safari now supports webpages with generic top-level domain names such as .edu, .gov etc. Plenty of bugs have also been taken care of in this new update.
Here's the full change-log:
Fixes an issue that could cause the search and address field to load a webpage or send a search term before the return key is pressed
Improves credit card autofill compatibility with websites
Fixes an issue that could block receipt of push notifications from websites
Adds a preference to turn off push notification prompts from websites
Adds support for webpages with generic top-level domains
Strengthens Safari sandboxing
Fixes security issues, including several identified in recent security competitions
This update is available for free from the Mac App Store and Apple recommends that OS X Mavericks users install this update.
The post Apple Updates Safari For OS X Mavericks With Bug Fixes And Security Improvements appeared first on iJailbreak | Unconventional Jailbreak And iOS News.