TechGreatest
Apple Tops The Most Admired Company List For 7th Year In A Row
Fortune has just released their list of most admired companies and Apple remained at the top of the list for the seventh year in a row followed by the likes of Amazon, Google and Berkshire Hathaway. Fortune's list is published annually and is an impressive achievement for Apple to hold its title for 7 years in the running especially due to the severe competition.
Although Apple maintained its spot the top 10 was full of changes when compared to last years standings. Coca-Cola wiggled its way down to 6th and Walt Disney to 7th. Probably was surprising was that Amazon overtook Google to jump to the 2nd place.
The entire list consists of 50 companies, which were chosen from over 1,400 companies. You can check out the top 10 below.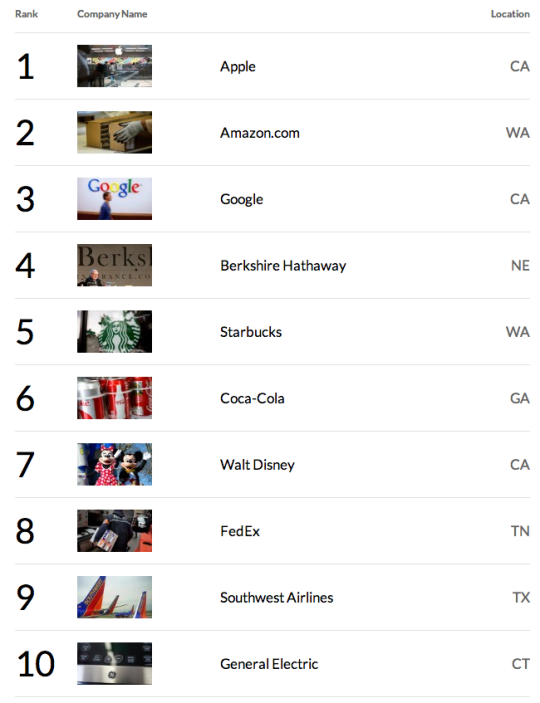 So how does Fortune come up with this list?
It makes this annual list after conducting a survey among top analysts, industry experts, board directors and other executives, so the metric used is indeed pretty fair.
The post Apple Tops The Most Admired Company List For 7th Year In A Row appeared first on iJailbreak | Unconventional Jailbreak And iOS News.