TechGreatest
Apple Seeds A New Beta Version Of OS X 10 Mavericks With iBooks For Mac
Yesterday Apple seeded a new beta version of OS X 10 Mavericks. Usually we refrain from posting about these Mac betas because they tend to not be as exciting as iOS 7, but in OS X 10 Mavericks beta 5 comes iBooks for Mac for the first time.
iBooks for Mac was showcased during the WWDC 2013 and it brings a complete reading experience to OS X with turning pages, zooming, scrolling and all the other features you would expect.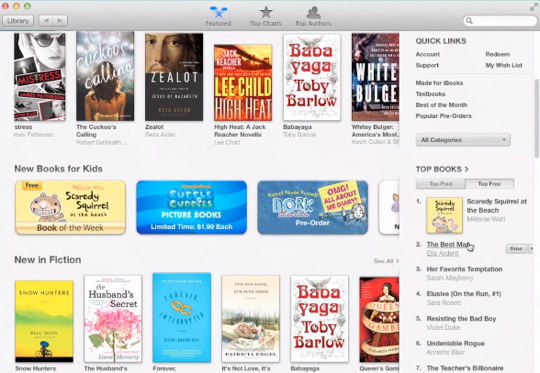 In order to better visualize how iBooks for Mac works developer Nick Pomes posted a video demo. Starting with him downloading a free book from the iBookstore and then demoing the apps current functionality.
When you download iBooks from your Mac it will automatically appear in iBooks on iOS and vice-versa. There is even support for importing your own PDFs through drag and drop. It will be no doubt the iBooks for Mac will be a well appreciated feature in OS X.
Along with iBooks Apple has also included  iPhoto 9.4.6 beta (build 901.26) in beta 5 along with major performance and reliability improvements. It is also worth noting that at the same time as seeding OS X 10 Mavericks beta 5 to developers Apple has also gone ahead and seeded OS X Mountain Lion 10.8.5 Beta (build 12F33) to developers, with Safari 6.1 Beta 5.
There is actually no known issues in OS X 10.8.5 beta so a Gold Master version is expected shortly.
The post Apple Seeds A New Beta Version Of OS X 10 Mavericks With iBooks For Mac appeared first on iJailbreak | Unconventional Jailbreak And iOS News.