TechGreatest
Apple Releases Apple TV 6.0 Update With AirPlay From iCloud, iTunes Radio And More
Apple has just released a major update for the Apple TV bringing it to version 6.0. In this new Apple TV update the Fruit Company has introduced a ton of new features that include iTunes Radio, AirPlay from iCloud, iCloud Photos and Videos (replacing Photo Stream), iTunes Music Store, and conference room mode.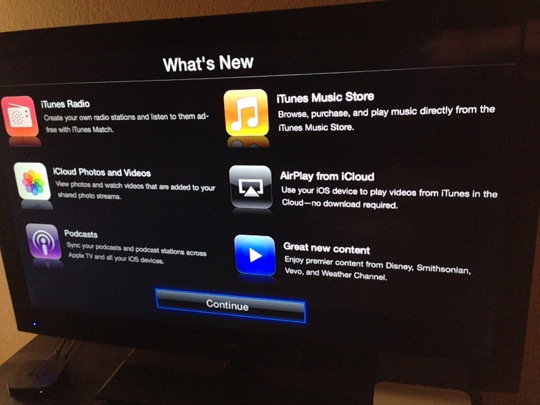 iCloud Photos and Videos replaces the old Photo Stream feature and allows you to stream both photos and videos added to your shared photo streams. Thanks to iTunes Music Store integration you can now purchase songs from iTunes directly on your Apple TV with the ability to also listen to iTunes Radio.
Perhaps the biggest feature to come to the Apple TV in this update, however, is the ability to "Use your iOS device to play videos from iTunes in the Cloud."  This makes your Apple TV act like a Chromecast in the fact that you don't need to switch accounts to stream content it can be beamed directly to your Apple TV in seconds.
In addition, the Apple TV can now install software updates automatically.
During the beta testing phases the software updated was called "Apple TV 5.4," but Apple has changed the name to Apple TV 6.0. You can update by going into Settings > General > Update Software. It is available for both the second and third generation Apple TV.
The post Apple Releases Apple TV 6.0 Update With AirPlay From iCloud, iTunes Radio And More appeared first on iJailbreak | Unconventional Jailbreak And iOS News.