TechGreatest
Apple Refreshes The iMac Lineup With Updated Processors And GPUs
Apple has gone ahead and updated its iMac lineup today and has released a press release detailing the upgrades that are now available. The main new additions to the iMac lineup included fourth generation Intel processors, faster WiFi, improved GPUs and updated Flash storage.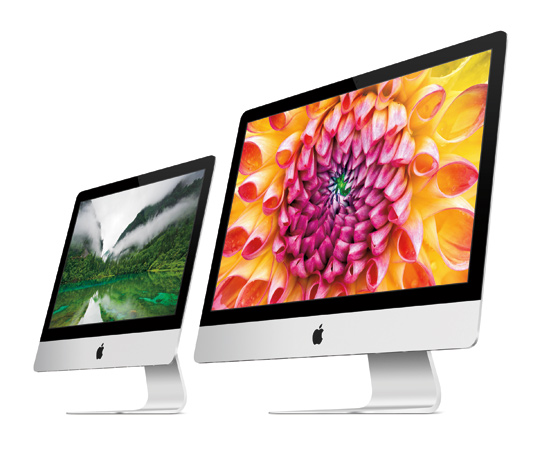 The iMac's processor now utilizes the new Haswell platform  with speeds up to 3.9GHz when Turbo Boost is enabled. As for the faster WiFi the new iMacs now feature 802.11ac connectivity, which is otherwise known as Gigabit WiFi. This will pave the way for much faster data transfer speeds, up to three times faster to be exact.
With the new GeForce 700 series graphics you get twice the video memory and up to 40 percent faster performance than the previous generation.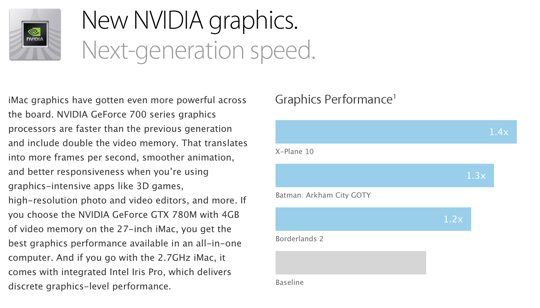 And finally thanks to new PCIe-based flash storage Apple has said that the iMac's optional Fusion Drive (a HDD + SDD combo) is now up to 50% faster than the previous generation.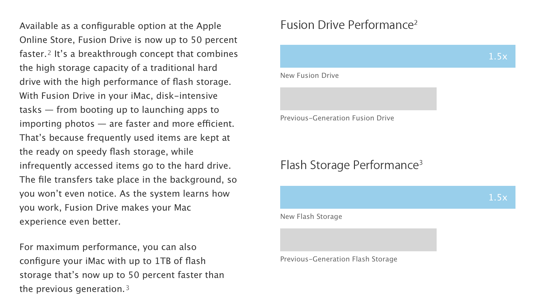 Phil Schiller, Apple's marketing chief said:
iMac continues to be the example that proves how beautiful, fast and fun a desktop computer can be. Inside its ultra-thin aluminum enclosure, the new iMac has the latest Intel processors, faster graphics, next generation 802.11ac Wi-Fi and faster PCIe flash storage.
You can learn more about the new iMacs by clicking here.
Apple has been slowly updating its Mac family over the course of 2013 and so far the MacBook Air and iMac have been updated with Intel Haswell processors. This leaves the Mac Mini, Mac Pro and MacBook Pro, which we will likely see become updated shortly.
The post Apple Refreshes The iMac Lineup With Updated Processors And GPUs appeared first on iJailbreak | Unconventional Jailbreak And iOS News.