TechGreatest
Apple Makes Affiliate Program For Its Digital Content Stores Available In More Countries With A New Network
If you also run your own internet business or blog then you will probably realize that Apple runs an affiliate program where you make a small percentage off every app sale you generate when someone purchases it using your affiliate link. We use this program here on iJailbreak.com whenever we talk about apps in the App Store and so do many other blogs.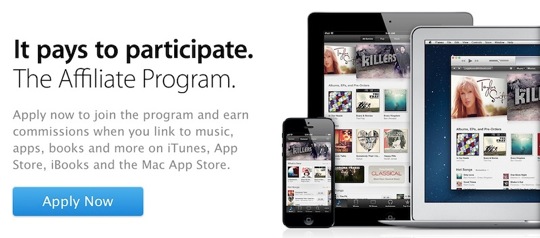 As MacRumors has reported "Apple today announced that it will be making changes to its affiliate program for its digital content stores, bringing on a new partner to help expand participation to new countries."
Initially Apple's affiliate program utilized four separate affiliate networks that included LinkShare (United States, Canada and Mexico), Tradedoubler (Europe and Brazil), LinkShare Japan and dgm (Australia and New Zealand).
The new and revised program, however, utilizes just two affiliate networks and more supported countries. They are Performance Horizon Group (PHG) that now has support for the United States, Canada, Mexico, Japan, Australia, New Zealand, Russia, Turkey, and many countries in Asia, the Middle East, and Africa. And Tradedoubler which supports Europe and South America.
If you are currently with LinkShare, LinkShare Japan and/or dgm you will need to setup a new account with PHG by October 1st to continue receiving commissions. You can learn more about this all by visiting the affiliate resources section.
The post Apple Makes Affiliate Program For Its Digital Content Stores Available In More Countries With A New Network appeared first on iJailbreak | Unconventional Jailbreak And iOS News.