TechGreatest
Apple Is Testing 6-Inch iPhone Displays According To WSJ
We have heard this before, but a fresh report from The Wall Street Journal today is claiming that Apple is currently testing iPhone screens as large as 6-inches. And this really shouldn't come as much of a surprise at all considering what competitors like Samsung are offering, like the Galaxy Note 3 with a 5.7-inch screen.
The bottom line is people like larger screens and more and more people are transitioning to bigger "phablet-like" smartphones. I personally am not a fan of smartphones like the Note 3 because it seems too big for a smartphone, but a screen size of around 4.8-5 inches is the sweet spot in my opinion.
Here is what was said in the report:
As Apple prepares to unveil both a new high-end iPhone and a cheaper version for the first time next week, it is already working on something bigger.

The electronics giant has begun evaluating a plan to offer iPhones with screens ranging from 4.8 inches to as high as six inches, people familiar with the matter say. That would be a sizable leap from the 4-inch screen of the iPhone 5 released last year, and, at the upper end, would be one of the largest on the market.
It was also stated that it is unclear whether or not Apple actually plans to release another model of the iPhone outside the iPhone 5S and iPhone 5C, but it is particularly interested in 4.8-inch displays. Meaning that it is likely Apple will stick with offering two iPhone models and upgrade the iPhone 6 to feature a 4.8-inch display.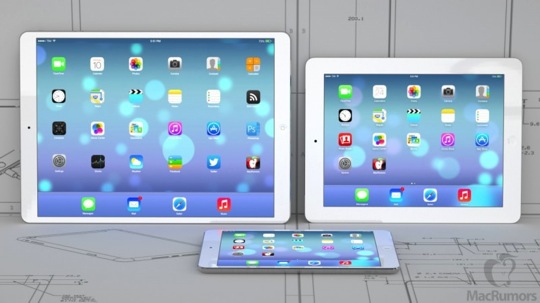 Besides giving the iPhone a bigger screen, we have also heard reports claiming that Apple is currently testing iPads with 13-inch screens, along with a budget model of the iPad Mini.
It will be interesting to see whether or not Apple really does start releasing new models of its flagship products to reclaim more marketshare. And we will find out soon enough.
The post Apple Is Testing 6-Inch iPhone Displays According To WSJ appeared first on iJailbreak | Unconventional Jailbreak And iOS News.