TechGreatest
Apple Has Started Allowing Users To Download The 'Last Compatible' Version Of Apps
Right now if you try to download an application from the App Store for a legacy version of iOS, even if that App was compatible with it in the past, you would have no luck. This is because Apple doesn't allow users to download previous versions that were compatible.
Today, however, this all changes. According to The Next Web Apple will now be offering users the ability to download an older version of an app that is compatible with the version of iOS your device is running. So a user running iOS 5 can now — for the first time — download an app that supports that version of iOS, even if the latest version of the app is ready for iOS 7.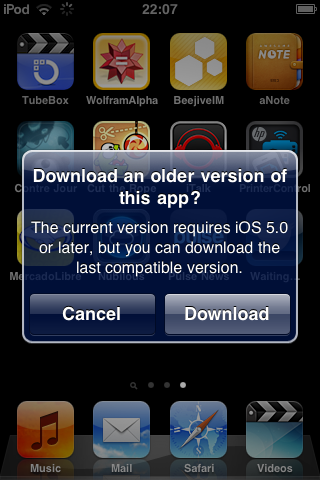 This is actually a big deal and will please a lot of users who claimed the reason Apple didn't allow for this is because it wanted users to upgrade to newer devices.
As for developers no extra work will be required to make previous versions of their apps available to people who own older iOS Devices, it will happen automatically from now on.
Cool, or what?
The post Apple Has Started Allowing Users To Download The 'Last Compatible' Version Of Apps appeared first on iJailbreak | Unconventional Jailbreak And iOS News.