Do you remember the Apple Cards app?
It was an application that was developed by Scott Forstall that allowed people to create some pretty great looking cards from their photos and organize them physically, priced at $2.99. Forstall introduced this app at an event in October 2011.
Unfortunately fans of the Cards app will be disappointed to hear today that Apple is going to be shutting down the service. They announced on September 10th, 2013 "Cards ordered before 1 PM Pacific time on September 10, 2013, will be delivered, and push notifications will continue to work. You can view your previous purchases by tapping Saved Cards in the app."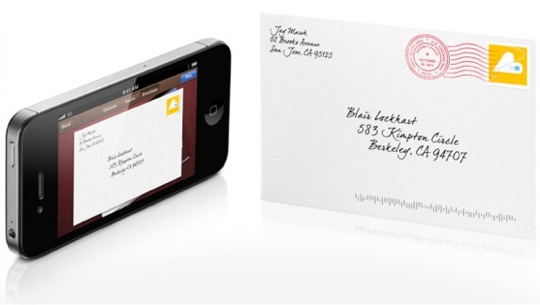 Although you won't be able to create cards on your iPhone, iPod Touch or iPad, you can still use iPhoto for Mac to order customizable physical letterpress cards.
Apple additionally said ""Cards ordered through iPhoto are shipped through a carrier such as FedEx rather than through the United States Post Office."
Although it is true that we live in a digital age and that the service probably didn't go on to do as well as Apple hoped, I think they should have kept it around because people still perceive something physical as more meaningful than a digital eCard. Especially if they are still allowing people to order cards through iPhoto for Mac.
It looks like this move is another sign of de-Forstallization within Apple.
The post Apple Has Discontinued The Cards App For iOS appeared first on iJailbreak | Unconventional Jailbreak And iOS News.