TechGreatest
Apple Has Been Sued Due To Automatic Download Of iOS 7
Apple seems to be becoming a target to ridiculous lawsuits these days with another one being documented by CNET.
A California resident is taking Apple to court because he claims the latest iOS 7 update installed automatically onto his family's iOS Devices. The small claim court suit is titled "Mark David Menacher vs. Tim Cook."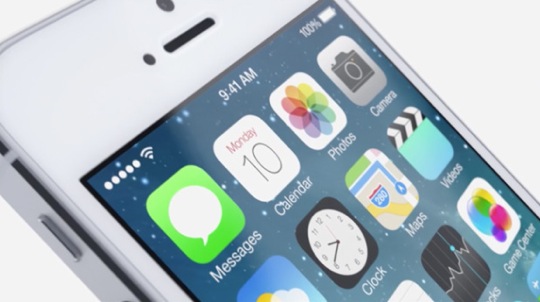 This is true, if you are connected to WiFi and Power a new software update will be downloaded automatically if you have the feature enabled, but it will not be auto-installed unless you actually agree to the prompt.
Apple's disregard for customer preferences in relation to iOS7 is corporate thuggery," Menacher said in a statement. "Steve Jobs was reportedly rough on company employees in pursuit of happy customers, but Tim Cook apparently cultivates a culture of contempt for customer satisfaction in pursuit of corporate profits. It is a policy that will eventually fail."
Due to the fact that iOS 7 can be auto-downloaded it does mean that if you don't want to install the update it does just sit there and take up space because there is currently no way to delete the downloaded installation files. So I can see where David is coming from, but come on… is it really worth a lawsuit? Isn't there a better use of your time? 
What David is hoping to get out of this all is a way to get rid of the downloaded file and $50 in compensation. He is even also  "considering" elevating the issue to a higher court, and exploring whether or not a class action suit is possible.
Yet another individual just looking for money? Or do you agree with David's move in taking legal action?
The post Apple Has Been Sued Due To Automatic Download Of iOS 7 appeared first on iJailbreak | Unconventional Jailbreak And iOS News.