TechGreatest
Apple Has Apparently Sent Out Invites For A September 11th Event In Beijing
According to Chinese website Sina, Apple has sent out invites for an event that will be held in Beijing, China on September 11th. This invite is similar to the one that Apple sent for the September 10th event, except that it's only for Chinese media and thus, is in Chinese.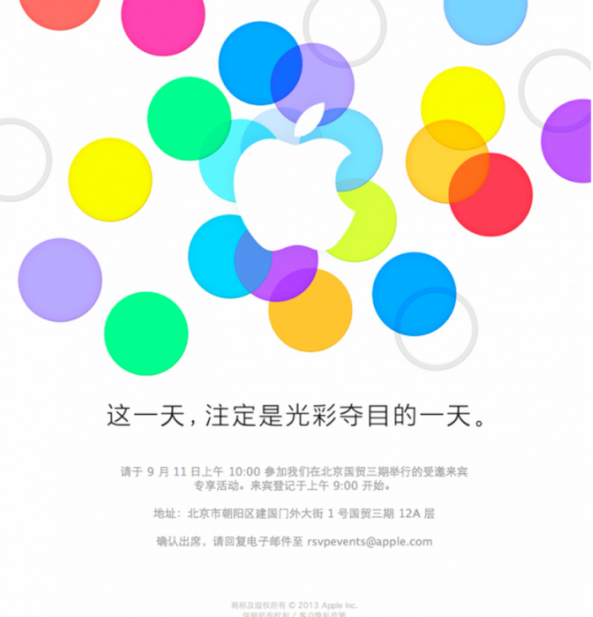 The September 10th event will be held at the Apple HQ in Cupertino, California, whereas the Chinese media event will be held at The World Trade Center in Beijing. We already knew that Apple has been very interested in establishing itself in China, which houses 3 of the top mobile carriers in the world. China Mobile still doesn't have the iPhone, despite being the largest carrier in the world. This may all change come September 11th.
China might actually get some exclusive iPhone offers and that China Mobile deal may finally become real. Also, there's the iPhone 5C, the cheaper iPhone, which will be do well in the Chinese market. Or maybe it's something else, we'll find out soon anyway. Apple has never held two press events like this before, so it is going to be interesting to find out what's going on.
What do you think will happen at the Beijing event on September 11th?
The post Apple Has Apparently Sent Out Invites For A September 11th Event In Beijing appeared first on iJailbreak | Unconventional Jailbreak And iOS News.