TechGreatest
Apple Could Release New Smart Cover Accessories At October 22nd Keynote
With Apple's iPad focussed event taking place tomorrow today is the last day to get in final thoughts and predictions.
Gizmodo UK has released a report that points to a blog post by Jamie Ryan who is apparently apart of Apple Developer Relations that claims the Fruit Company is looking to release an accessory for the next-generation iPads similar to Microsoft's Touch Type covers for the Surface.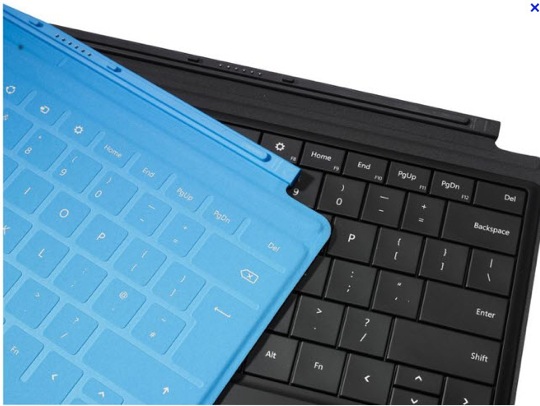 This isn't the first time we have heard such a rumor and it isn't hard to believe Apple would be interested in releasing such an accessory, considering it released new official accessories with the iPhone 5s/5c.
It's not just keyboards either. I'm told other cover like accessories are also being looked at.

Now I must stress that what was seen were only prototypes and they might never get to see the light of day. Apple regularly mocks up all sorts of accessories and products and ditches them. 1000 no's for every yes etc.
Ryan thinks that releasing a touch type cover of sorts for the iPad 5 would help Apple differentiate it from the iPad Mini. Making the full-sized iPad more of a Pro device. He said "Apple realizes the market for the large iPad is mainly professionals looking to work on it whereas the iPad mini is mainly content consumption."
The current Bluetooth keyboards on the market are "not quite as integrated as Microsofts offering" and requires "a lot more bag space".
By the sounds of recent job postings and patent filings Apple has also been looking into Smart Covers with solar panels and smart covers that hold an additional charge for the iPad. It will be interesting to see what Apple has up its sleeve.
The post Apple Could Release New Smart Cover Accessories At October 22nd Keynote appeared first on iJailbreak | Unconventional Jailbreak And iOS News.