TechGreatest
Apple Could Release An iPad Mini With A Retina Display This Year After All And With Colored Backs [WSJ]
We have heard a lot of conflicting rumors about the next-generation iPad Mini. Some have been saying that due to technical problems Apple wouldn't be able to release the iPad Mini 2 with Retina Display this year, but according to a new report from The Wall Street Journal Apple is actually gearing up for mass production of the tablet.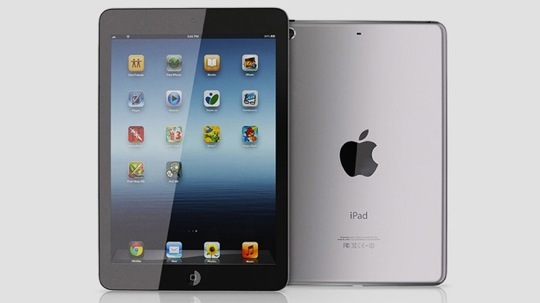 "Apple Inc.'s suppliers are gearing up for mass production of a new iPad mini in the fourth quarter that will likely feature a high-resolution screen from Samsung, people familiar with the matter say, an indication of the difficulty the U.S. company faces in its attempt to reduce its dependence on its biggest rival. Apple is working with suppliers in Asia on its next iPad mini with a high-resolution "retina" display, unlike the current iPad mini that comes with a lower-resolution screen, the people said."
Besides the fact that the iPad Mini 2 will feature a Retina display, unsurprisingly it was reported that it will have the same screen size of 7.9-inches and possibly even a colored back. If there was one common theme for all the rumors we have been hearing this year it would be that this is the year Apple will be looking to diversify the colors it offers its iOS Devices in.
It will certainly be interesting to see what Apple has up its sleeves. Considering Google's new Nexus 7 comes with a HD display and the fact that Amazon is expected to release a HD tablet with a similar screen size, it puts a lot of pressure on Apple.
The post Apple Could Release An iPad Mini With A Retina Display This Year After All And With Colored Backs [WSJ] appeared first on iJailbreak | Unconventional Jailbreak And iOS News.