TechGreatest
Apple Could Release A Smartwatch In The Second Half Of 2014, Priced At $149-$249
It has been some time since we have heard anything on Apple's rumored smartwatch besides concepts, but today the Taiwanese publication DigiTimes has shared some news regarding the release date of the iWatch.
Apparently the iWatch is on track to be released in the second half of 2014 and will retail for anywhere between $149 and $229.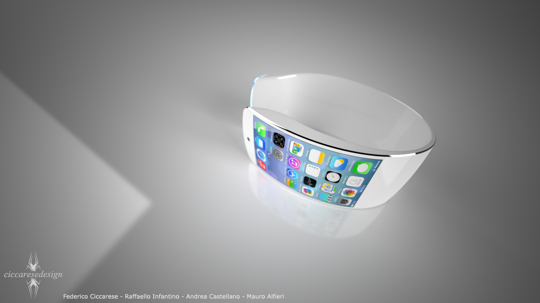 It was stated that Taiwan-based manufacturer ODM Inventec would land 60% of the iWatch orders and that the iWatch would contribute to about 19% percent of Inventec's profits in 2014. This is of course only according to an analyst at CIMB Group.
The analyst expects Apple's iWatch to be priced between US$149-229 and consumers will purchase the device mainly to replace their iPods.
The analyst further predicted that Apple's iWatch shipments would reach 63.4 million units in 2014.
Let's back up for a minute though… replace their iPods?
How can a watch replace and iPod?
They are two totally different devices with different uses. A better statement would have been replaced their iPods in terms of revenue. If you take a look at Apple's financial data their iPod lineup has become stale, so it makes sense Apple is looking for another market to go after.
With both Samsung and Google looking to release smartwatches, Apple can't withhold from entering the market too late so a 2014 release date certainly seems reasonable. But like all rumors, especially from DigiTimes, take them with a grain of salt (a big grain at that).
The post Apple Could Release A Smartwatch In The Second Half Of 2014, Priced At $149-$249 appeared first on iJailbreak | Unconventional Jailbreak And iOS News.