TechGreatest
Apple Confirmed To Release Retina iPad Mini And iPad 5
There has been some debate over whether or not Apple plans to actually release the Retina iPad Mini at its October 22nd keynote. In fact recently there have been quite a few reports released against Apple unveiling the Retina iPad Mini.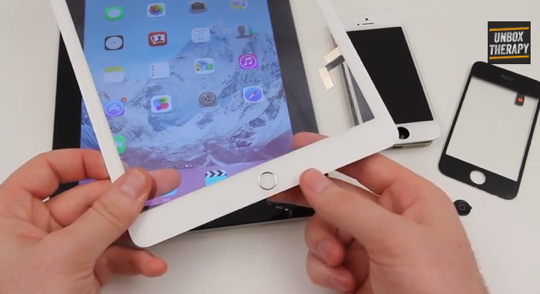 It looks like we have the final verdict though as The Wall Street Journal has just chimed in stated that Apple will indeed be releasing a Retina iPad Mini alongside the beefed up, thinner and lighter iPad 5.
Apple is now readying a revamped iPad Mini with a high-resolution "retina" display. It's also working on a thinner, lighter version of its standard 9.7-inch iPad, using a thin film instead of the glass found in existing models, based on information from the company's parts suppliers.
WSJ also stated that the iPad Mini is "the world's best-selling tablet computer", and that for every three iPads sold, two would be a Mini.
Right now all that is really left to be debated on is whether or not Apple will throw in the gold color options and Touch ID. The respected and accurate analyst Ming-Chi Kuo believes that Apple does not have enough supply to integrate Touch ID in the next-generation iPads, as it is being prioritized for the iPhone 5s. I personally believe Apple will indeed include Touch ID in the iPad 5, but not the iPad Mini, what about you?
The post Apple Confirmed To Release Retina iPad Mini And iPad 5 appeared first on iJailbreak | Unconventional Jailbreak And iOS News.