TechGreatest
Apple Announces 2013 iTunes Festival In London Featuring Artists Such As Justin Timberlake
The iTunes Festival will once again be returning to London this year with a month long wave of concerts during the month of September. Apple announced in a press release that global superstars including Justin Timberlake, Thirty Seconds to Mars, Jack Johnson and Jessie J are among the headliners at this the iTunes Festival in London 2013.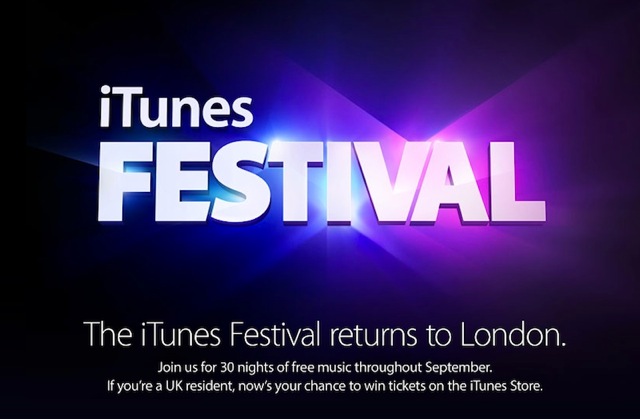 Apple has stated that these performances can be watched live or on-demand by millions of iOS users around the world on their iPhone, iPad or iPod touch, as well as by music fans with iTunes on their computer or in stunning HD with Apple TV.
"This year's iTunes Festival is the best ever with an incredible lineup of global superstars and stellar emerging artists," said Eddy Cue, Apple's senior vice president of Internet Software and Services. "Music fans around the world are going to love watching this incredible month of music, whether in London at the Roundhouse or on their iOS device. We're honored so many renowned artists are part of this year's lineup."
Tickets to the actual event will be given away through local competitions run by local media partners in various countries including US, Australia, Brazil, Canada, Europe, Japan and Mexico. If you are currently residing in the UK you can win tickets using the iTunes Festival app and the iTunes Store as well as select media partners including Channel 4, Global Radio and Metro.
More details about the iTunes Festival 2013 will be released in the coming months so stay tuned.
The post Apple Announces 2013 iTunes Festival In London Featuring Artists Such As Justin Timberlake appeared first on iJailbreak.com | Jailbreak | iOS | Apple | Android | Google | Microsoft.