TechGreatest
App Updates: Google Drive, PayPal, LinkedIn And Real Racing 3
Here are some new app updates that you should definitely check out.
Firstly, Google released an update for its Google Drive app, bringing a brand new design to the iOS app. Taking cues from the Android version, the Google Drive for iOS app now shows large thumbnail previews for all your files and photos.

Version 2.0.0 also lets you toggle between a grid view or list view, which lets you browse your files and photos with utmost ease. It's pretty, much cleaner than before and also goes well with the iOS 7 look. A lot has been fixed as well, such as that annoying grouping of files.
The search box is now where it should have always been and you can edit files in landscape mode on both the iPhone and iPad. It's easier to share files too, just tap on a file, go to details, hit the new 'Get Link' button and that's it. Google Drive for iOS version 2.0.0 is available in the App store for free.
Download Google Drive for iPhone, iPod Touch and iPad [iTunes Link]
PayPal too released an update for its iOS app and they say it's their biggest update yet. Along with an updated design, PayPal for mobile now lets you make payments at local shops, restaurants etc. Forgot your wallet? Not to worry, with the new PayPal app, you can pay using your account.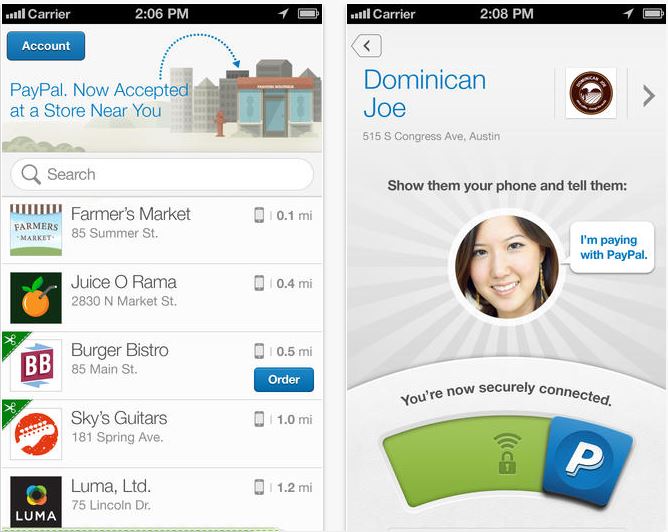 You can either choose to pay using your credit card or your linked bank account, the choice is yours. A new tab called Shop finds out restaurants and retailers nearby you that accept PayPal. With version 5.0.1, you can start a credit tab from within the app by choosing Bill me Later.
You can order ahead at various Eat24 locations, check-in at a restaurant to view your bill, pay and even leave tips. There's also an option to view available offer at the place you check-in, which means more savings. Available for free in the App Store, try out the new PayPal experience. Check out the official blog post for more details.
Download PayPal for iPhone, iPod Touch and iPad [iTunes Link]
LinkedIn updates its iOS app to version 6.1.2 and now lets you view all your endorsements. You can showcase yourself by accepting endorsements and even endorse others.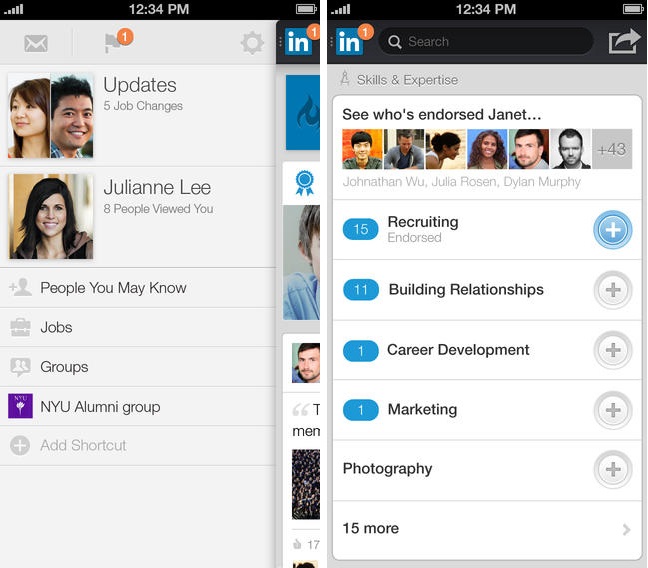 All this, from within the app, which is really nice for professionals. In this update, you will be able to look and Apply for jobs using the Apply with LinkedIn button on certain jobs. That's pretty much all the new stuff in this update, available for free in the App Store.
Download LinkedIn for iPhone, iPod Touch and iPad [iTunes Link]
And finally, EA has released an update for Real Racing 3 celebrating 50 years of the iconic Porshe 911. Hence, in this update, you get seven new Porsche cars, including the brand new 911 RSR. A true Porsche fan would appreciate this update very much, if he/she has enough money to spend.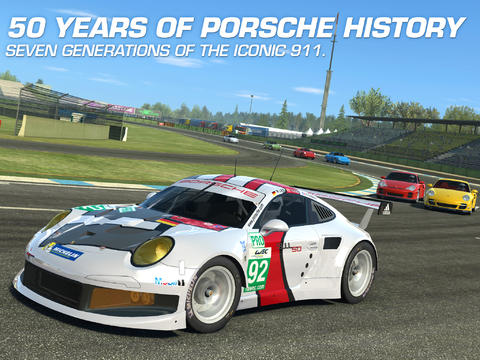 If you are successful in adding a Porsche to your garage, you can race in the all new 50 Years of 911 Series and compete against other Porsche 911′s. A new option lets you get instant car deliveries and upgrades, again, you'll need to have your credit card in hand. Check out the producers video on this new update:
Also, since iOS 7 release date is getting really close, EA has also added full iOS 7 compatibility for the game. And then there's the usual set of bug fixes. Available for free in the App Store, but remember, you'll need to spend a lot of money to actually progress in this freemium game.
Download Real Racing 3 for iPhone, iPod Touch and iPad [iTunes Link]
The post App Updates: Google Drive, PayPal, LinkedIn And Real Racing 3 appeared first on iJailbreak | Unconventional Jailbreak And iOS News.