TechGreatest
Analyst Believes No Siri In iPhone 5C And Fingerprint Sensor In iPhone 5S To Be Used Only For User Authentication
We have some new news regarding both the iPhone 5C and iPhone 5S today from Piper Jaffray analyst Gene Munster (Via MacRumors). If Munster is to be believed he has predicted that the iPhone 5C will not come with Siri and that it will replace the iPhone 4S at the bottom of the iPhone lineup. He also believes  the lower-cost iPhone will sell for an estimated $300 off-contract.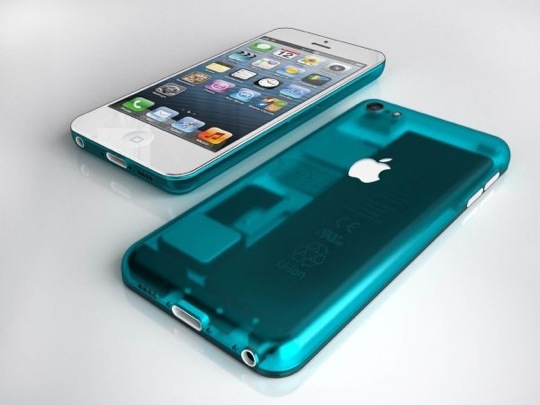 This is what he had to say in his research note to investors:
In terms of the phone itself, we expect the cheaper phone to have a plastic casing, 4″ display, and lower end internal specs (processor, camera, memory, etc.) than the 5S/5 line up. Additionally, we believe that Apple may exclude some software features, such as Siri, which we note was not an option on the iPhone 3GS or iPhone 4 upon launch.
So, just why would Apple exclude Siri from the iPhone 5C? Well because it would help differentiate the lineup enough to stop the cannibalization of Apple's more expensive iPhones. Not everyone is in agreement with this though because Apple has been pushing Siri pretty hard lately and the iPhone 4S indeed features the virtual assistant, despite being at the bottom of the iPhone lineup.
Munster also shared some details regarding the iPhone 5S stating that it will indeed feature a fingerprint scanner, but that it would purely be limited to user authentication to begin with.
We expect the iPhone 5S to include a fingerprint sensor with a basic unlocking feature, but do not believe the sensor will be built into iOS 7 enough to introduce a feature like secure payments as we believe that Authentec has only been a part of Apple for less than one year. We believe that payments could be a key feature of the next version of iOS in 2014.
Besides the fingerprint scanner though the iPhone 5S will follow Apple's typical refresh patterns and feature upgraded internals and an improved camera.
Corresponding with what we heard from Bloomberg today Munster also believes that we will not see updates to the iPad lineup until October in a separate media event that Apple will hold.
The post Analyst Believes No Siri In iPhone 5C And Fingerprint Sensor In iPhone 5S To Be Used Only For User Authentication appeared first on iJailbreak | Unconventional Jailbreak And iOS News.