TechGreatest
Alleged Photos Of The iPhone 5C Volume Buttons Surface Online
None other than Sonny Dickson has shared some more leaked components of the rumored iPhone 5C and this time it is alleged volume buttons in  bright shades of green, yellow, red, and blue. If you have been paying attention to the recent rumors of the iPhone 5C you will indeed realize these are the colors it is expected to come in.
These buttons of course differ in design from the current volume buttons of the iPhone 5 which are round. These buttons are pill-shaped, and match some of the recently leaked casings we have seen that also showcase pill-shaped volume buttons.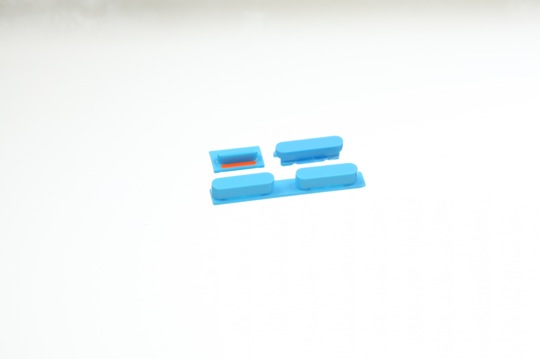 Despite the fact that the volume buttons look almost part of toys, it has long been said the body of the iPhone 5C will be made out of plastic (polycarbonate) rather than aluminum like the iPhone 5 so the buttons would very likely also be made from plastic. Besides what the casing of the iPhone 5C will be like we also know it will likely feature curved edges and a slightly thicker design. It is also said to share some of the same components with the iPhone 5 and be priced around $500.
It is expected that the iPhone 5C will be announced alongside the iPhone 5S on September 10th at a media event that Apple will announce shortly.
The post Alleged Photos Of The iPhone 5C Volume Buttons Surface Online appeared first on iJailbreak | Unconventional Jailbreak And iOS News.