TechGreatest
A Dedicated Disney Branded Star Wars App Could Be Coming To The Apple TV
Apple recently released a pretty big update for the Apple TV that brought about a ton of new apps for the set-top box that includes Vevo and two dedicated Disney apps.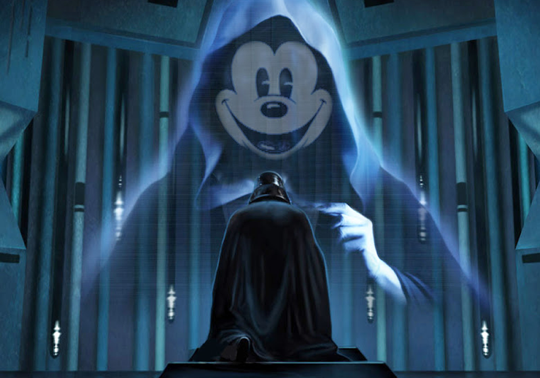 The Fruit Company doesn't look like it is done adding additional apps to the Apple TV though. According to the website Jedi News quoting "unnamed sources" Apple could be looking into releasing a Disney branded app that would stream Star Wars for a limited time on the Apple TV.
A Disney branded app for Star Wars will launch on Apple TV devices, with plans to distribute the final Clone Wars episodes exclusively digitally only through the Apple TV device for a limited period of time. This will happen in this holiday season.

In 2014, plans are in an early stage to use the platform to deliver SW7 production news 'live' from the sets, followed with Star Wars Rebels in late 2014 taking us all the way through to SW7 release.
Considering that both Disney and Apple do have some sort of relationship due to Steve Jobs' presence on Disney's board of directors and the fact that Apple seems to be app-happy on the Apple TV right now… this could be a possibility (with a big emphasis on could).
It still seems kind of strange that such an app would be released with not very much content available, especially considering Star Wars movies have yet to even make it on iTunes. And due to the fact "unnamed source" isn't very descriptive it is hard to take seriously at this point.
What do you think? Would a dedicated Star Wars app make sense for the Apple TV? Let us know in the comments section below.
The post A Dedicated Disney Branded Star Wars App Could Be Coming To The Apple TV appeared first on iJailbreak | Unconventional Jailbreak And iOS News.