TechGreatest
9 Changes In iOS 7 Beta 5 That Are Worth Your Attention
iOS 7 beta 5 was released earlier this morning and along with every new beta comes a whole host of slight UI changes and sometimes added features. In the case of iOS 7 Beta 5 there weren't quite as many changes as iOS 7 beta 4, but there are still some ones worth bringing to your attention. Below is 9 changes in the latest iOS 7 beta 5 that are worth concerning yourself with.
iOS 7 Beta 5 Changelog
1. Re-Designed Icons In Settings: The Settings app is now home to re-designed icons. In the original version of the Settings app icons didn't have a background and were more symbols. Now Apple has actually added a background to the symbols.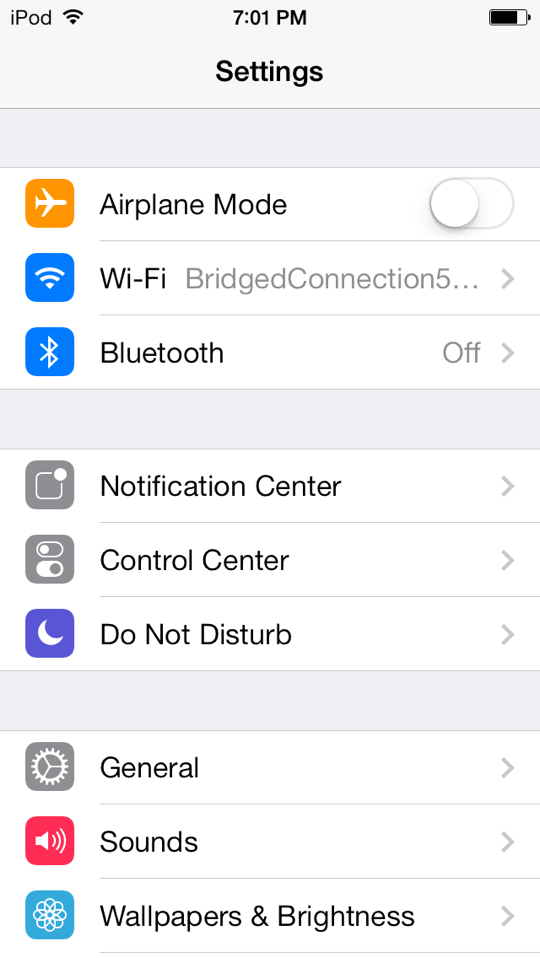 2. Disable Control Center: Apple has made it so you are able to disable the Control Center inside applications, which will be useful if you ever find it is interrupting the use of apps.
3. Re-Designed Twitter Icon: In the sharing menu the Twitter icon has now been re-designed.
4. White Reboot Screen: If you have a white iOS Device then the reboot screen will now be white instead of black. Although subtle this is a design changes that makes total sense. Additionally the setup screen is now also white or black depending on your device (image via thechungster).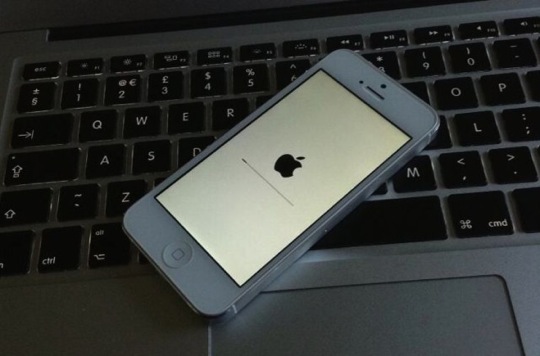 5. New Slide To Power Off UI: The Slide To Power Off UI now matches the look and feel of iOS 7.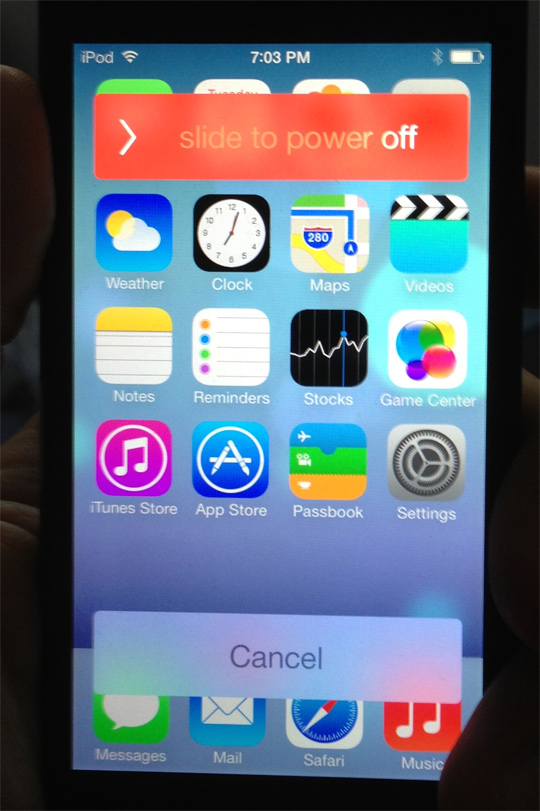 6. Unlocking Sound Gone: Surprisingly the unlocking sound is missing in iOS 7 beta 5. We are not sure whether this was done on purpose or whether it will come back in beta 6.
7. Subtle Animation/Blur Improvements: Apple has tweaked the blur and transparency across the entire UI and animations are now smoother than ever.
8. New Phone Buttons: In the Phone apps in-call screen the buttons have been re-designed.
9. Banner Notifications: Banner Notifications now have a new pull-down UI (image via CultOfMac).

Those were the main changes that I could pick out over beta 4. If you know of others be sure to note them in the comments section below.
The post 9 Changes In iOS 7 Beta 5 That Are Worth Your Attention appeared first on iJailbreak | Unconventional Jailbreak And iOS News.