TechGreatest
7 Things You Missed From Apple's iPhone Keynote
Yesterday Apple announced both the iPhone 5c, iPhone 5s and stated the release date of iOS 7, which will of course be September 18th. But there was 7 things that Apple quickly brushed through in its September 10th, 2013 keynote that you likely missed. Check them out below.
1. iWork And Some iLife Apps Go Free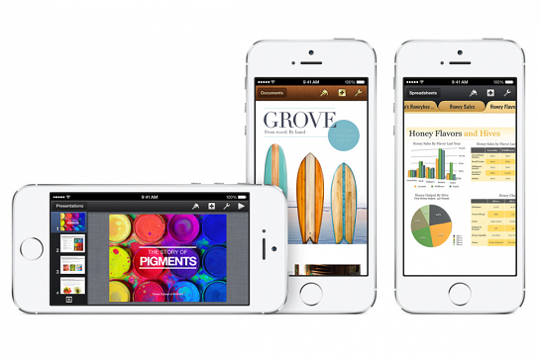 We actually did report on this tiny detail, but Apple's iWork app suite for iOS and some iLife apps will now be free with the purchase of a new iPad, iPhone, or fifth-generation iPod touch. This includes Pages, Numbers, KeyNote, iPhoto and iMovie. It looks like Garageband will not be included in this deal though.
2. Space Gray
Besides offering the iPhone 5s in Gold Apple is also offering it in Space Gray. This isn't the only iOS Device getting the Space Gray color option though, Apple also is offering the iPod Touch, iPod Nano and iPod Shuffle in Space Gray as well.
3. Official iPhone 5s And iPhone 5c Docks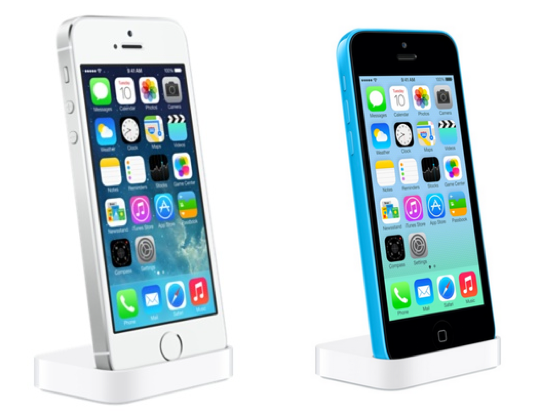 Apple has gone against its initial stance that docks aren't necessary and will be offering official iPhone 5s and iPhone 5c docks. There will be two models of the dock one specifically for the iPhone 5s and one specifically for the iPhone 5s. These accessories also include a new 2 meter (or 6.5ft) Lightning to USB Cable and an audio line out port to connect to powered speakers. The docks will be priced at $29 a pop.
4. Apple Drops The Uppercase S And C
Believe it or not Apple has actually dropped the uppercase letterings for lowercase letterings. The iPhone 5C isn't the iPhone 5C at all, it's the iPhone 5c. It is the same with the iPhone 5S, it is now the iPhone 5s. Apple has even replaced the iPhone 4S with the iPhone 4s (same handset, different name on paper). Why? Due to the new Helvetica New Ultra Light font Apple is using (which makes numbers slightly bigger than letters) people could easily mistake "iPhone 5S" with "iPhone 55″ or "iPhone SS." And we can't have that now can we.
5. iTunes Radio Release Date
Apple actually announced the official release date of iTunes Radio. It will be two days after the release of iOS 7, on September 20th.
6. No iPhone 5s Pre-Orders
Unlike previous years it looks like Apple's flagship handset, the iPhone 5s, will not be available for pre-order. If you want to get your hands on the device you will need to order it online when it goes on sale or go to a brick and mortor store and wait in line. You will indeed be able to pre-order the iPhone 5c though starting September 13th.
7. Apple Will Have Its Own Line Of Cases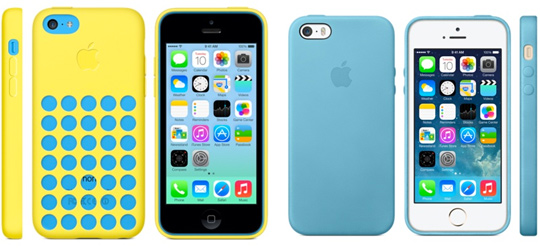 It looks like Apple has finally smartened up and will begin offering its own line of cases for both the iPhone 5s and iPhone 5c. The iPhone 5c cases will cost $39 and are made from leather, which will make your iPhone 5S look and feel luxurious. As for the iPhone 5c cases they are made from silicon, with a microfiber lining and have cutouts in the lower half so that the phone's body still shows. You will be able to choose a case color to match your iPhone 5c, or combine colors to mix it up (there are 6 color options in total). The iPhone 5c case costs $29.
8. iPhone 5 Discontinued (Bonus)
Due to the fact Apple will be introducing the iPhone 5c as its entry level handset, it has no need to keep producing the iPhone 5. As such the iPhone 5 has been discontinued. Apple will now only be offering the iPhone 5s, iPhone 5c and iPhone 4s to consumers.
There are the 7 things you probably missed from Apple's September 10th, 2013 iPhone keynote.
The post 7 Things You Missed From Apple's iPhone Keynote appeared first on iJailbreak | Unconventional Jailbreak And iOS News.