TechGreatest
100% Free High Speed 4G LTE Internet With FreedomPop Hotspot [Deals]
WIth the Freedom Spot MiFi you can take internet connectivity with you wherever you go – all at blazing fast LTE speed. Connect up to 10 of your mobile devices at once to surf, stream, game, and update with no restrictions. With speeds up to 25mbps, you can even stream HD videos from Netflix.
Includes 2GB of 4G LTE and 3G Data for the first month- completely for Free.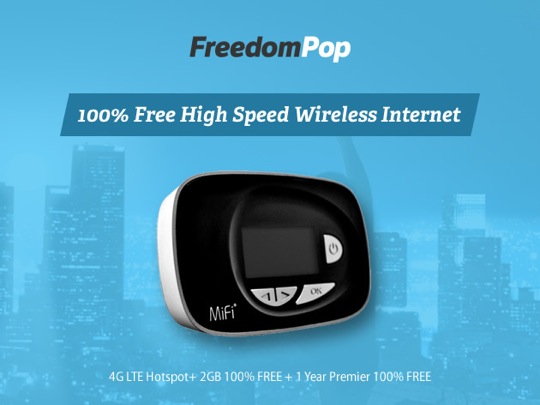 Plus, get 1 Year of FreedomPop Premier – Rollover your unused data, protect all your devices from online threats and more!
And best of all, it's 100% free.
So why do we love it?
Coming from a company that believes "internet is a right, not a privilege", how can we not endorse this product?
If you're shackled by a unwieldy data plan that's costing you an arm and a leg each month – FreedomPop is here to change all that. 100% Free Internet access on an LTE network is unheard of – but how can you make history if you don't break boundaries?
It's not even a question anymore – we need to stay connected everywhere, at all times and this little hotspot is the device to help us do it.
For more information on how you can get your hands on 100% free high speed 4G LTE internet click the button below.

The post 100% Free High Speed 4G LTE Internet With FreedomPop Hotspot [Deals] appeared first on iJailbreak | Unconventional Jailbreak And iOS News.